bequiet! Pure Power L8 500W Review
bequiet! Pure Power L8 500W Review
Author:

Darren McCain
Published:
Monday, October 21, 2013

Introduction
It's no secret around the Labs that I am constantly looking for a way to balance my high performance build between power and budget. What may come as more of a surprise is my desire to keep excess noise at a minimum. Let me introduce the be quiet! Pure Power L8 series. The Pure Power L8 power supplies are designed to meet your enthusiast needs and run nice and quiet.

The Pure Power L8 series offers 9 models from 300 Watts all the way up to 730W. Today I will be looking at the Pure Power L8 500W power supply. Although we all like to run nice four digit wattages, truth be told most builds will work perfectly with a 500W unit under the hood and it won't break the budget! Let's take a closer look.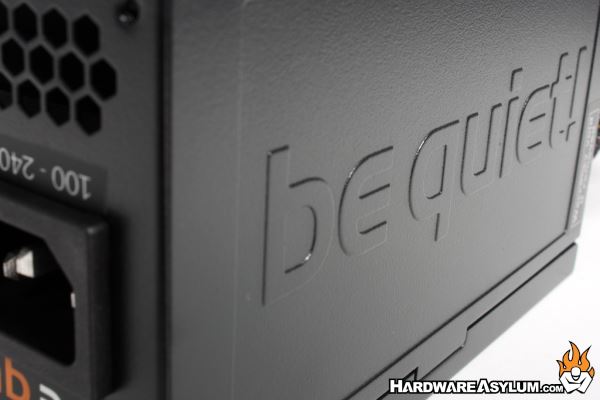 Selecting a power supply can be quite a challenging prospect but you can't go wrong starting with a power supply calculator
like the one found on New Egg
. Once you have that roughed out it's all about the specifications.
Specifications
Continuous power (W) 500w
Peak power (W) 550
Form factor ATX 12V
Version 2.4
Form factor EPS 12V
Version 2.92
Voltage (Vac) 1400 - 240
Frequency (Hz) 50- 60
Input Current (A) 8/5
Power factor at 100% load >0.97
Compliant to Intel C6/C7 mode
Power Consumption in Standby (W) <0.30
Average Lifetime (h/25?C) 100.000
Operating Temperature up to (?C) 40
12 V Rails (Multi-Rail operation) 2

Protection
OCP (over current protection)
OVP (over voltage protection)
UVP (under voltage protection)
SCP (short circuit protection)
OTP (over temperature protection)
OPP (over power protection)

Certification
80PLUS Bronze
Warranty (Years) 3
About be quiet
be quiet is premium brand manufacture from Germany that specializes in power supplies and cooling solutions for the desktop PC. They have been voted number 1 for power supplies in Germany and are also a six time winner for manufacture of the year in the same category. In Europe there is an uncanny emphasis placed on silence that is unrivaled anywhere else in the world. be quiet has over 10 years in the field of noise reduction and has applied that knowledge to their long line of power supplies and specially designed fans.