Creative Sound Blaster AE-7 Hi-Res Sound Card Review
Author:

Dennis Garcia
Published:
Tuesday, August 20, 2019

Sound Blaster AE-7 Uncovered
In the world of computer hardware there are two types of PC enthusiasts. The first are generally interested in the components and will attempt to learn what they can to make the best decision. The second, well, we don't talk about them much but suffice to say they would not be interested in what is being shown here.
As with any high end product it is fun to look under the covers and see what makes it work. The Sound Blaster AE-7 is a high-end offering to what was started with the Sound Blaster Zx as a PCI Express enabled sound solution for the desktop PC. That platform was later upgraded with the BlasterX AE-5 when Creative added a high-end ESS SABRE 32 Ultra DAC and Discrete Headphone Amplifier supporting a huge range of headphones up to 600 Ohm.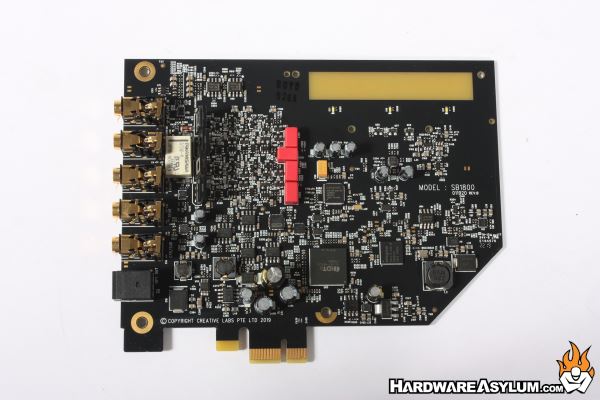 Sadly the AE-5 did not support any 3rd party encoders but did come with the Creative RGB Aurora Lighting system.
AE-7 once again upgrades the DAC to feature the ESS SABRE-class 9018 which increases the signal to noise raito up to 127 dB with a 0.0001% THD. Encoding support is once again available with Dolby Digital Live and DTS.
While AE-7 does contain a Bi-AMP discrete headphone amplifier it is designed to support desktop audio better with higher audio quality.