Creative Sound Blaster AE-9 Ultimate Sound Card Review
Author:

Dennis Garcia
Published:
Tuesday, April 28, 2020

Conclusion
Over the years there has been a major decline in discrete sound card solutions. Many of the big names are still available but given the prevalence of really great onboard audio solutions we often forget that specialized sound cards are still a good investment both in audio quality and gaming performance. The Creative Sound Blaster AE-9 an excellent example of a specialized sound solution that many PC Builders would overlook because they don't understand the benefits.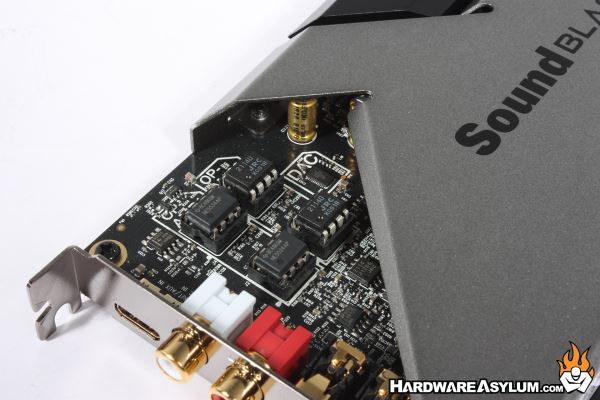 Much like buying a faster video card or one supporting the latest technology having a high-end audio solution can make your games better. The Sound Blaster AE-9 has a number of built in gaming profiles to enhance your gaming experience and the ability to tweak any of settings to match your personal tastes.
In addition to good software you need the right audio hardware to unlock higher bitrates and even offload audio processing from the CPU. This can often have a profound increase in framerates and lower overall system load.
The Creative Blaster AE-9 also comes with a gem that might also be a game changer, the Audio Control Module (ACM). This device is your doorway to higher quality audio that you can use to record podcasts, video voiceovers and even do high quality streaming. The ACM allows you to connect high quality XLR microphones in conjunction with your professional grade headphones without using a secondary audio interface.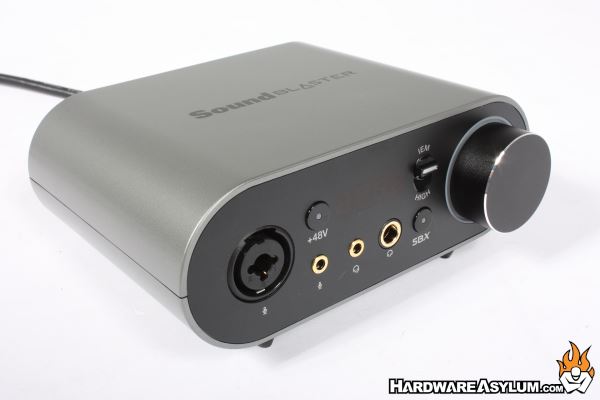 Sadly there is no lag free monitor feature when listening to the microphone input so while you get high quality inputs it is 100% intended for gaming and a great way to elevate the quality of your streams and immersion in your games.
Overall I am impressed with the Sound Blaster AE-9, we finally have a proper discrete sound card supporting many pro audio features including replaceable Op-AMP modules, built in Dolby and DTS encoders along with and upgraded ESS SABRE DAC and discrete Bi-AMP headphone amplifier. The external Audio Control Module is a perfect companion and offers XLR microphone input and support for professional 600Ohm headphones.
Be sure to check out the Creative Blaster AE-9 Product page for more information and pricing.
Good Things
SBX Sound Profile
Support For High-End Headphones
5.1 Surround Sound
Virtual 7.1 Headphone Surround Sound
Supported by a Great Software Package
External Audio Control Module
XLR Microphone Connection
Dolby and DTS Encoder Support
Replaceable OP-AMP Modules
Bad Things
ACM gets warm to the touch
Lack of latency free monitoring
Hardware Asylum Rating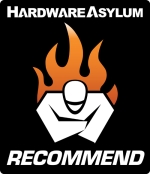 Creative Sound Blaster AE-9 Ultimate Sound Card Review
Recommend
https://www.hardwareasylum.com