Creative Sound Blaster AE-9 Ultimate Sound Card Review
Author:

Dennis Garcia
Published:
Tuesday, April 28, 2020

Sound Blaster Software
The Sound Blaster AE-9 uses the new unified software package called Sound Blaster Command and is universal across all of the Sound Blaster products. Despite being unified the driver is embedded into the software package requiring that you reinstall Sound Blaster Command to achieve full function.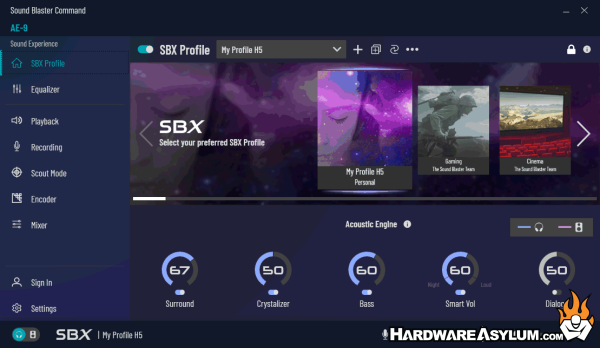 Below are some of the screens from the Sound Blaster Command software. As you can see there are quite a few profiles to choose from and lots of ways to customize your audio experience.
One thing I really enjoy about the Sound Blaster Command software is that it gives you real control over desktop and headphone audio and forces you to switch between them. This allows the hardware to change the output mode to better match your speaker configuration. For instance headphones will get virtual 7.1 channel surround sound while your desktop might only have 2.1 channel audio.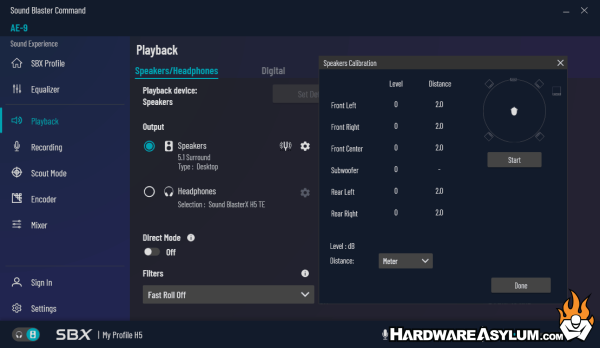 The SBX settings apply to whatever output you select and remember the tweaks you make to each of the profiles. I am also a fan of how easy it is to change the Audio Quality with selections up to 32bit @ 384kHz and DSD64.
You can even program the individual speaker distance to further dual everything in.