Crucial P1 1000GB NVMe M.2 SSD Review
Author:

Dennis Garcia
Published:
Friday, October 19, 2018

Conclusion
In this review we took a look at the new Crucial P1 NVMe based SSD. The drive is part of a new series of SSDs that combine the Micron 3D QLC NAND with an NVMe based SSD controller. This is a first for Crucial and the results are really quite impressive.
The Crucial P1 is pretty typical when it comes to specifications. It features a Gen3 x4 M.2 interface, low power state support, Self monitoring and a industry-standard 512-byte sector support. In terms of documented performance Crucial is reporting 128KB reads up to 2000 MB/s with writes being slightly slower at 1750 MB/s.
As our benchmarks showed these numbers are quite accurate and representative of the performance you can expect. It is important to note that 128kKB transfers are some of the fastest regions on a SSD. We recorded a 17 x 17 GB/s score at 64MB with really encompasses the average for the drive overall and what you should expect using the drive day to day.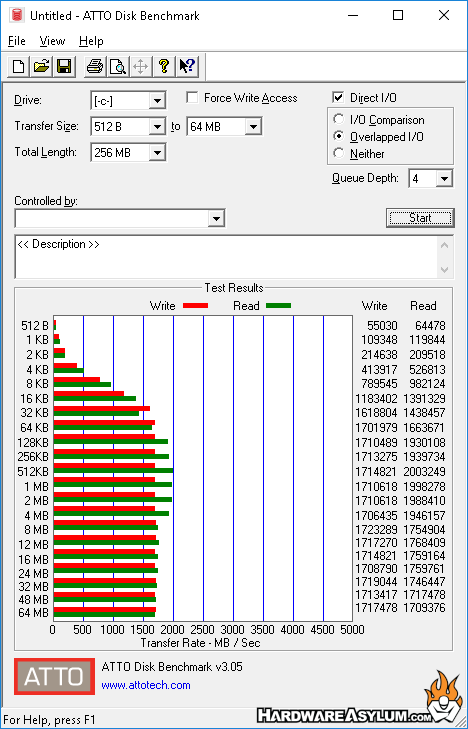 Overall I really like the Crucial P1, performance was a surprise and I am impressed to see that Crucial was able to pull off an NVMe drive with some room to improve. At first I was a little concerned with the speed given that the Samsung 960 Pro does clock in faster than the Crucial P1. You can see this in our benchmarks and most of that speed is from to the faster reads common of the Samsung NVMe controller.
However, once the results were in it became clear that the two drives were very similar in performance when presented with a real world test scenario. In this case that is PCMark 10 and BAPco Sysmark 2018. It should be noted that both benchmarks are "full system" tests with no dedicated storage result. As a result the scores will change based on what hardware is installed. Our results are using the same machine with clean images loaded to the drives for each run. In both instances the Crucial P1 edged ahead indicating that speed wasn't the only thing being tested.
Form factor and heat were not a concern. The P1 is a standard 2280 drive and was reasonable when it comes to heat production. I measured 40c during high load tests without a heat spreader and less than 30c using the factory MSI drive cover. As with any NVMe drive it is suggested that you use a heat spreader but that isn't a requirement if your system has ample airflow. Of course the M.2 form factor is super easy to use and really helps when it comes to cable management.
If you are looking to make the jump to NVMe be sure to give the Crucial P1 a look. The drive is currently available in both 500GB and 1000GB configurations. Our review sample is the 1TB variant which is actually the faster of the two drives when it comes to sequential writes and random read speeds.
Good Things
Great Performance
Small Form Factor
Super Fast NVMe
Available in Sizes up to 1TB
More Storage Less Cost
Included Imaging Software
Bad Things
Sammy still faster, Kinda
Hardware Asylum Rating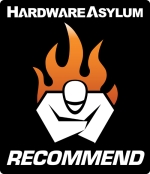 Crucial P1 1000GB NVMe M.2 SSD Review
Recommend
https://www.hardwareasylum.com