CyberPowerPC Zeus EVO Lightning 2000 SE System Review
Author:

Dennis Garcia
Published:
Tuesday, September 03, 2013

System Layout and Features
One of the biggest issues you will face when shipping a computer is making sure it shows up in one piece. We all have heard the horror stories of failed Fedex and UPS deliveries where a careless driver delivers the box upside down or some "thrower" at the shipping facility decides to play the game of "let's find out what's inside?". The point is your system is handled by many people on its journey so you need to make sure everything is protected.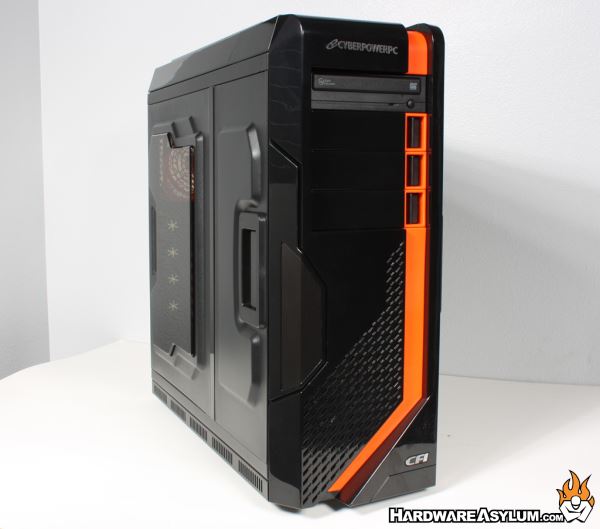 Cyperpower PC double boxes all of their systems. The main computer is shipped in the original chassis container which is then placed in a larger box along with the system documentation, cables and extra parts. Inside the main system you will find expandable shipping foam that is used to fill the internal cavity of the PC and prevent components from moving around and/or breaking free.

Our system showed up with everything intact and even featured the protective plastic over the custom side window. Of course you will need to remove this packing foam before running the computer and while you're at it be sure to inspect all of the drive connections and determine if anything else may have been damaged in route.
All of the case controls are located at the top of the Borealight chassis which include the normal power and reset (really close together) along with a fan controller to the right. An assortment of USB connectors is located across the front with analog audio in the middle.

The fan controller is a nice addition however given that the fans are relatively slow moving it is difficult to tell what fan speed position you have selected.
The CFI Borealight case is a very special tower chassis that features four doors. The two main doors slide in place like a typical modern chassis but only expose the main system compartment. There are two additional doors that swing away to expose the drive chamber and cable locations.