EVGA GTX 980 Classified Video Card Review
Author:

Dennis Garcia
Published:
Saturday, November 22, 2014

Introduction
Overclocking puts a unique strain on video cards and while reference designs can overclock rather well there is a limit to what the stock VRM can supply in terms of clean usable power. For this reason many hardware enthusiasts look for cards with custom PCBs in hopes their overclocking experience will be better. Another perk to custom designed cards is out of box performance, given that these cards often come with higher clocks and better cooling your game performance will beat stock every time .
In this review we will be looking at the EVGA GTX 980 Classified. Like in previous versions the GTX 980 has been matched up with the EVGA epower VRM to create a monster video card that can deliver outstanding out of box performance, enhanced overclocking and superior LN2 experience when matched with a custom unlocked BIOS.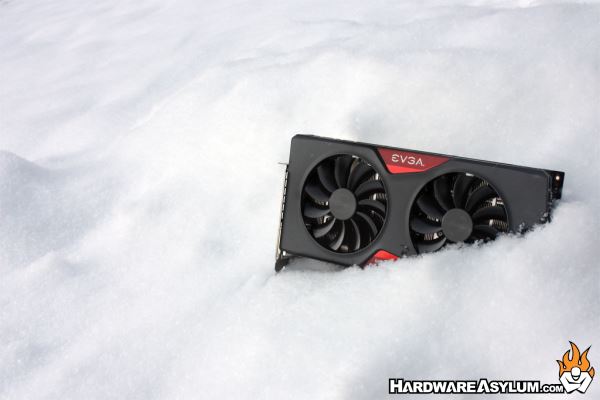 There are a few key differences between the Kepler and Maxwell GPU cores with the largest being power efficiency. If you happen to find a map of the GPU you will notice that the designs are similar to Kepler but with less CUDA core per SMM/SMX which, in turn, places more controllers on the chip. More control means better power efficiency both in consumption and game performance. Speaking of game performance Maxwell is designed to be the engine of next-generation gaming. Inspired by light, it was designed to solve some of the most complex lighting and graphics challenges in visual computing. For the first time, gaming GPUs can dynamically render indirect light using the new VXGI (Voxel Global Illumination technology. Scenes are significantly more lifelike as light interacts more realistically in the game environment.
If that makes any sense.
Specifications
Core Specs and Speeds
CUDA Cores 2048
Base Clock 1291 MHz
Boost Clock 1393 MHz
Memory Clock (Data rate) 7010 MHz
Memory
Total Video Memory 4096MB GDDR5
Memory Interface 256-bit
Total Memory Bandwidth 224 GB/s
Texture Filtering Rate (Bilinear) 144 GigaTexels/sec

Physical
Connectors 2 x Dual-Link DVI / 1 x HDMI / 1 x DisplayPort
Form Factor Dual Slot
Power Connectors Two 8-pin
Recommended Power Supply 500 Watts
Thermal Design Power (TDP) 165 Watts
Thermal Threshold 98° C
Card specs are typical for a hot-clocked video card and while the VRM might be similar the heatsink features the new EVGA ACX 2.0 cooling solution With optimized Swept fan blades, double ball bearings and an extreme low power motor, EVGA ACX 2.0 delivers more air flow with less power, unlocking additional power for the GPU.