EVGA GTX 1070 SC2 with iCX Technology Review
Author:

Dennis Garcia
Published:
Monday, March 06, 2017

What is iCX Technology
As was mentioned before iCX Technology is more than just a cooler but an entire system consisting of hardware bits feeding information to software that drives cooling efficiency and noise control.
EVGA Precision XOC is a software package developed by EVGA to control and monitor the various aspects of graphics cards. The iCX edition is a required component that not only allows you to overclock the video card but also control and monitor the ten different thermal sensors and cooling fans based on what is being reported by the video card.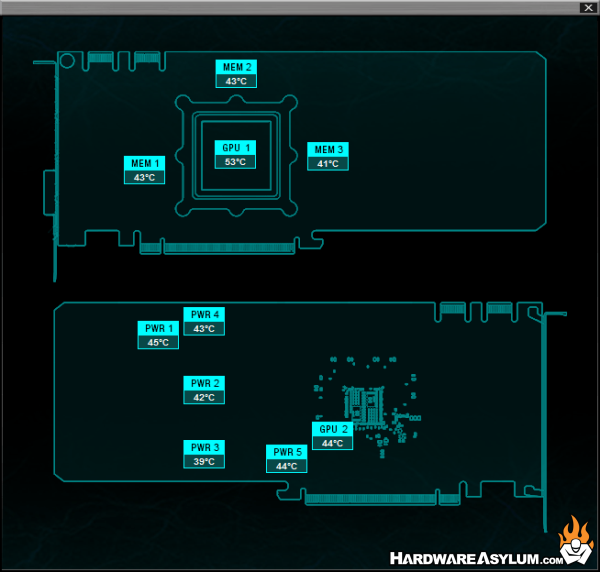 There are three primary heat producers on a discrete graphics card including the GPU, VRM and Memory modules. Within Precision XOC you can monitor these temperatures and program the video card to take certain actions at different threshold points.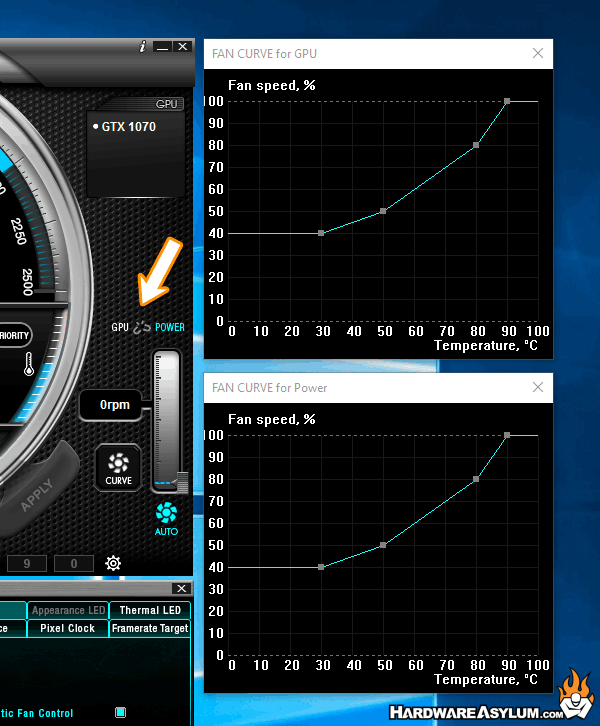 As with ACX 3.0 there are times when the cooling fans will disengage and with iCX Technology you can program each fan individually or link them together to provide even greater cooling power. The fan on the left closest to the I/O connector reacts to GPU temperature while the fan on the right will activate if the power and memory temperatures get too high.
Across the top of the graphics card you will find three RGB LEDs. By default these are hidden from view, similar to lights on a dashboard. When Precision XOC is activated these lights will turn on and change color based on the temperature of that component.
G = GPU Temperature
P = Power or VRM Temperature
M = Memory Temperature
Given that there are ten temperature sensors the LEDs will activate based on the highest temp recorded in that zone with different colors.
Blue = Normal
Green = Working it
Red = Don't be Touching Dis
Fans will activate when the LEDs reach green and ramp up to 100% on red.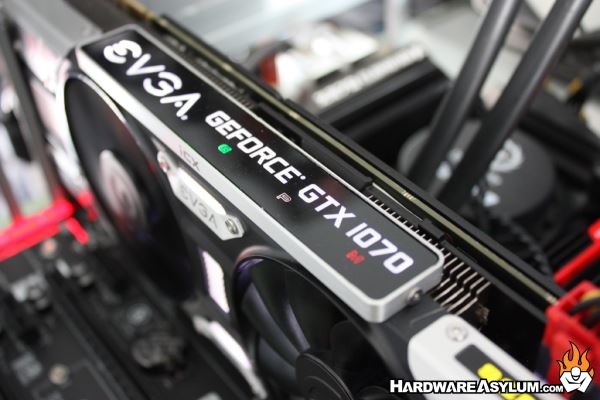 You are able to change the LED colors based on personal preference including setting them independent of temperature and to whatever you want. For instance I went for a Green / Orange / Red theme just for fun.