EVGA RTX 3060 XC Gaming Video Card Review
Author:

Dennis Garcia
Published:
Friday, May 21, 2021

Introduction
Well, it took awhile to get one but, I finally got my RTX 30 Series. I'm sure most of you know this but, there has been a shortage of RTX (both 20 and 30 Series) since the Nvidia Ampere launched due to how efficient the GPU is both in power consumption and the ability to crunch numbers.
This is something we talked about on Episode 123 of the Hardware Asylum Podcast so check it out of you are curious.
In this review we will be looking at the RTX 3060 XC Gaming from EVGA. This card launched with the intent that there would be a hash rate limiter to make it undesireable to miners. But, as we know a leaked driver thwarted those claims prompting NVIDIA to instead reissue the entire GPU along with a new driver package.
This is not a hash limited card and to be honest I got it shortly after launch and was conflicted about "how" I should do the review considering that availability was going to be less than ideal.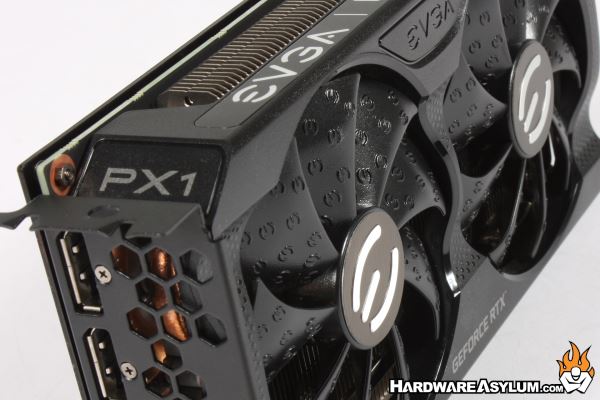 With new RTX cards launching early in June 2021 I figured it was time to make this review happen. Aside from a new Limited Hash Rate GPU the cards should be identical along with performance and overclocking ability.
Specifications
Performance
NVIDIA RTX 3060 12GB
3584 CUDA Cores
1882 MHz Boost Clock
210.8GT/s Texture Fill Rate
Memory
12288 MB, 192 bit GDDR6
15000 MHz (effective)
360 GB/s Memory Bandwidth
Cooling
Interface
PCIe 4.0
HDMI, DisplayPort, DisplayPort, DisplayPort
Dimensions
Height: 4.33 in - 110mm
Length: 7.94 in - 201.8mm
Width: Dual Slot
Operating System Support
Windows 10 64bit
Windows 7 64bit
Requirements
Minimum of a 550 Watt power supply.
One available 8-pin PCIe power dongle
Total Power Draw : 170 Watts
Product Warranty
This product comes with a 3 year warranty. Registration is recommended.
Depending on who you talk to the RTX 3060 is rumored to be faster than a RTX 2080 which is a rather bold claim considering that ALL RTX 30 series cards are supposed to be faster than a 2080. So, I figured for this review I would match the EVGA RTX 3060 XC Gaming against a RTX 2080 Super. Now, I know the Super is "super" fast but since you cannot (and likely will not) ever find a RTX 2080 the Super is the next best thing.
Oh, and while on the subject the RTX 2060 is really the GTX 1050 Ti of the 20 Series so, while I have one of those cards, it won't be making an appearance.