NVIDIA GTX 1050 Roundup Featuring EVGA MSI and Zotac
Author:

Dennis Garcia
Published:
Tuesday, October 25, 2016

Zotac GTX 1050
The final card in this lineup is the Zotac GTX 1050. This is a stock clocked video card and features a single fan over a radial type aluminum heatsink. Aside from the Zotac logo on the fan hub there are no other marks indicating this is a Zotac product unless a circle is somehow significant.
Flipping the card around you can see what appears to be an eight phase VRM along with two holes in the PCB that correspond to nothing. Of the three cards the back of the PCB is rather clean and nicely laid out.
On a side note, the sticker says "Not for Resale" which isn't uncommon being that it is a review sample however, an eight phase VRM seems excessive for a 75w GPU with no external power connector. So, I'm gonna say maybe not the final PCB version?
The core clock is a "stock" 1354Mhz and is using Samsung memory.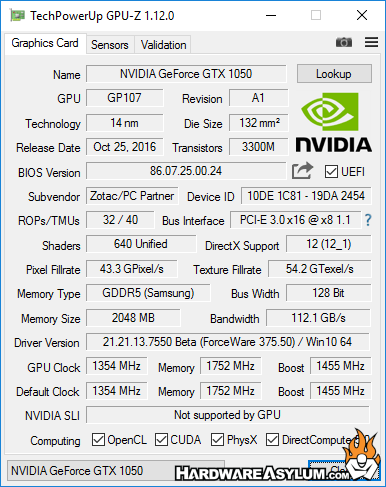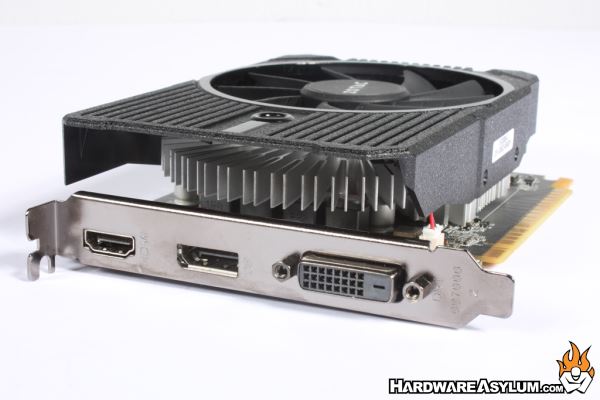 While this is a dual slot cooler you only get a single slot I/O plate and of the three the cooling shroud feels the "weakest" given that the plastic ends are not connected to anything.