Nvidia RTX 3070 Ti Video Card Review
Author:

Dennis Garcia
Published:
Wednesday, June 9, 2021

Watch Dogs Legion
Is the third installment in the Watch Dogs series that takes place in a futuristic dystopian London. The game engine supports both DX11 and DX12 rendering methods along with options to enable RayTracing and DLSS effects. There is a built-in benchmark allowing you to test and tweak your game settings for the best performance.
Benchmark Settings
Preset Ultra
Shadows Ultra
Reflections Ultra
Post-Processing Anti-Aliasing Off / TAA
Ray Traced Reflections High / Off
DLSS Quality / Off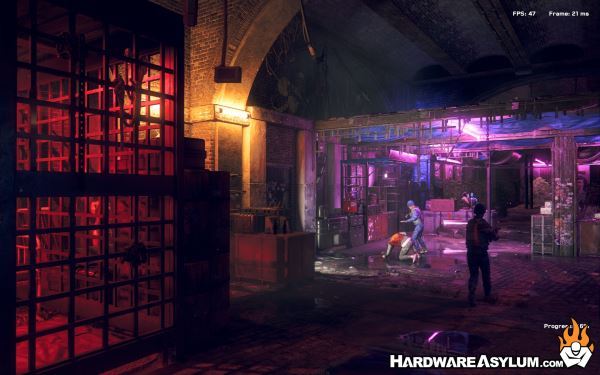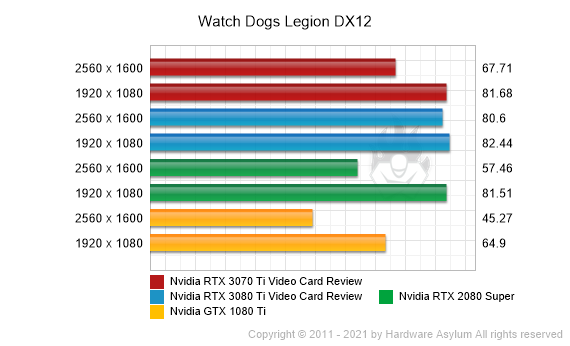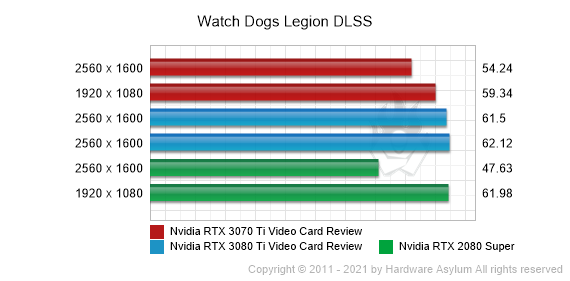 The amazing thing here is that you can clearly see the point when the RTX 3080 Ti gets CPU bound and showing that with the right GPU you can enjoy high-res gaming and not have to worry about framerate or performance.