Thermaltake View X31 Modding Project
Author:

Dennis Garcia
Published:
Thursday, October 26, 2017

Thermaltake View 31 Case Overview and Breakdown
My plans for this case are rather straight forward and would involve painting a few select sections of the case to create a nice contrast between the black panels and new painted parts. The first step will be to tear the case down and separate the parts that need to be painted from the rest of the chassis.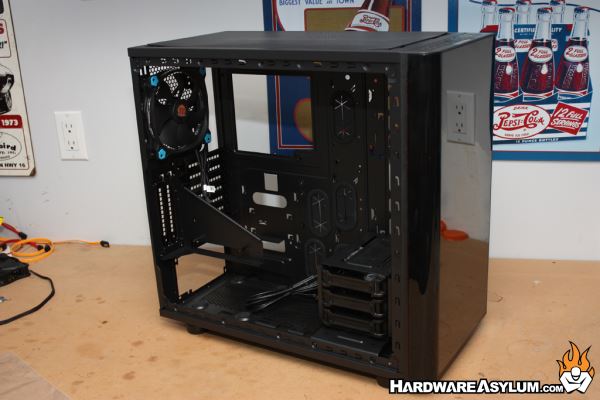 I have gone over teardowns before so I won't go into too much detail. The important thing to note is that everything comes out. Wires are removed, panels are set aside.
One of the issues I had to deal with was how to make the case breathe. The front panel on the View 31 is a solid piece of shaded plastic with a small intake vent along the side. Given that the plan was to front mount the radiator I wanted to make sure it pulled air in front outside the case instead of recycling it from inside.
For that I decided to take the easy route and simply replace the panel with one from the Core X31.
Here they are side by side and as you would expect the metal mesh was removed so it could be painted.
Many of the other items were removed including drive bays, wires until it was time to start drilling out rivets.
In the end we are left with two parts of the motherboard tray, the top panel and back panel ready for paint.
One challenge with tempered glass cases is that you can see everything. To help hide or wiring I decided to mask off the back of the motherboard tray so it would remain black while the front part was painted. That would allow us to hide many of the PSU wires and still have the added benefit that when we replace them with custom sleeved cables they will once again stand out against the black background.
Overall a Win-Win