Thermaltake View X31 Modding Project
Author:

Dennis Garcia
Published:
Thursday, October 26, 2017

Introduction
This project has been several years in the making, In fact it all started at CES 2016. At that show Thermaltake released the Core X31 chassis which looked to be similar to the Core V51 but, was a little shorter and a fair amount wider. It featured some interesting changes that help system builders showcase their builds while still having important features like storage. In terms of style it featured the same mesh front bezel and was designed with watercooling in mind.
I tried several times to get an X31 in for review but, things happen, product cycles change and my modding idea got tabled. Well, fast forward to 2017 and wouldn't you know it I get a fancy new case in from Thermaltake called the View 31. Much like with the Core X31 this case was on display at CES 2017 and remarked at how similar it was to the Core X31. Many of the changes were cosmetic with the addition of tempered glass side panels and a replacement front bezel allowing you to see into the case from all angles.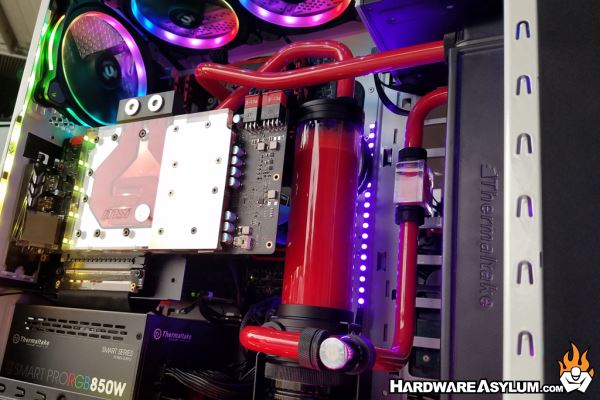 Unfortunately, the View 31 does have a few cooling issues but is otherwise a very solid chassis.
If you haven't already be sure to check out our review of these cases, I'll put links at the end of this article.
As I mentioned this modding project is a couple years in the making and was intended to replace the Core V51 that had seen several LAN Parties visited the Hardware Asylum Labs more times that I care to admit. All of that jostling around showed in the custom paint and needless to say, it was time for a replacement.
Much like with the previous build the plan is to transplant the entire system build and TT Premium water loop into this case and change the color theme in the process.
Let's get started.