Thermaltake View X31 Modding Project
Author:

Dennis Garcia
Published:
Thursday, October 26, 2017

Reassembling the View 31
The fastest way to selective paint anything is to remove the parts and paint them individually. For this project it meant drilling out the rivets and now it was time to put everything back together.
1/8th aluminum rivets is all you need and I usually buy them with a 1/8th grip. That is pretty close to what the factory uses but not exactly so be sure to check the area behind the rivet to ensure you have enough room.
The case went back together extremely fast starting with the base and working my way up to the top panel. One of the "gotchas" when it comes to painting pearl is that you need to paint the parts together otherwise you can get inconsistencies in the paint finish. Case in point, the panel that makes up the motherboard tray was two parts. The first was for the motherboard while then a second section was where the drives would attach. Well, I separated them so I could mask off the back of the motherboard tray and somehow sprayed one upside down making the pearl appear darker. By themselves you would never notice but together you can see a subtle difference.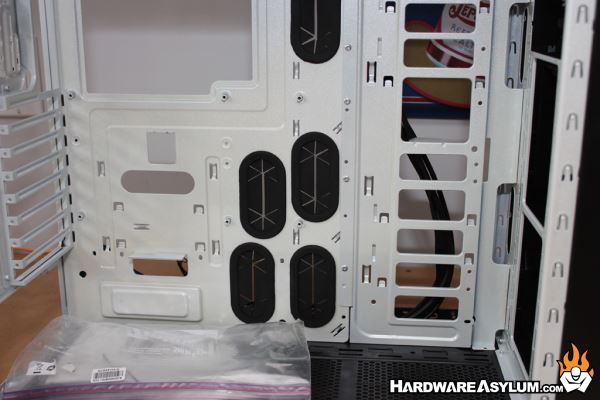 Luckily for me once the motherboard is installed the different becomes less apparent.
The front bezel went together easily and really makes a nice contrast between the white mesh and black plastic.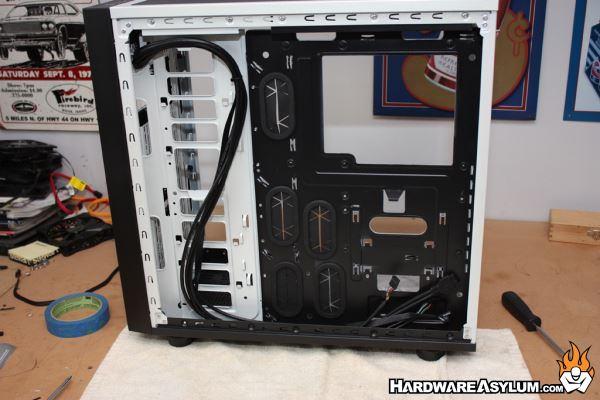 To finish the case off all of the stock cabling was reinstalled and from here you can see the difference some creative masking can make. The black panel will help to hide excess cables while the white piece provides some excellent contrast.