Lexar SODIMM 8GB 2666Mhz Memory Module Review
Author:

Dennis Garcia
Published:
Thursday, August 20, 2020

Introduction
There is an ongoing battle in the computer hardware world claiming that portable computers are just as good as desktops. This statement has been one of the driving factors behind the rise of the mobile device and prevalence of desktop replacement or workstation class portable computers (read: Laptops). On the surface they look to be pretty powerful, the CPUs are based on desktop architecture and often contain the same amount of RAM, similar storage and some even come with 4k monitors. What people often forget that portable computers are designed for power efficiency first and performance second and thus may never match the performance of a desktop.
However, there are things you can do to help maximize your portable computing adventure and will be the focus of this review. Lexar has sent over 2x of their DDR4 2666Mhz SODIMM memory modules and I'll be putting them to the test. These are smaller 8GB modules for a total of 16GB of storage and the option for enabling dual channel memory support on a portable computer.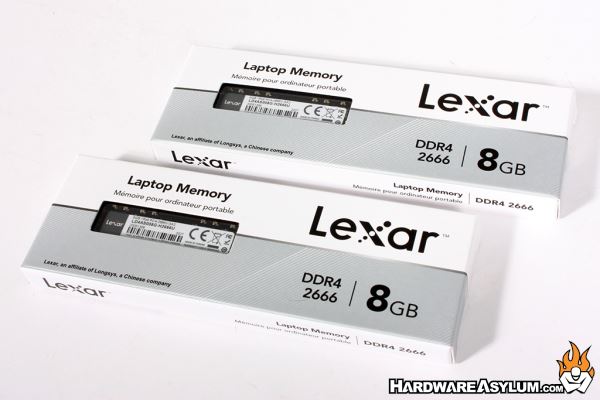 Small Outline Dual In-Line Memory Module or SODIMM is a small form factor memory module designed for portable computers allowing those systems to have a configurable level of system memory that will not take up to much space or draw too much power. There are fewer data paths on a SODIMM module so generally speaking they cannot process data at the same rate as a standard DIMM module.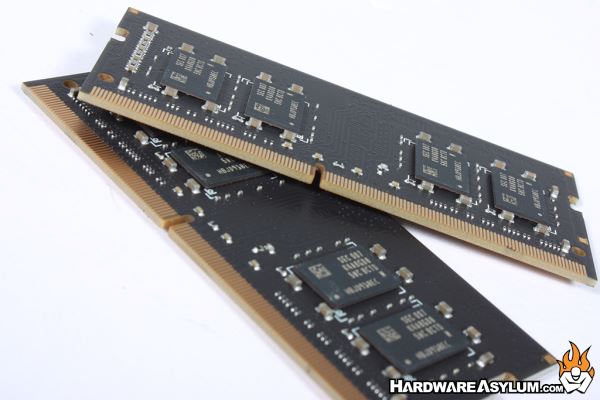 Due to the nature of the SODIMM module you won't find any heatspreaders to dissipate excess heat or even dress the module up. Instead you will find 8 BGA memory chips in a single row split across both sides of the module.