ASUS ROG Maximus IX Apex Overclocking Motherboard Review
ASUS ROG Maximus IX Apex Overclocking Motherboard Review
Author:

Dennis Garcia
Published:
Tuesday, February 28, 2017

ROG Software and AURA LED Lights
A strong reason for buying any ROG product is the included software and, as I illustrated early in this review, the included software is mighty and vast. Some of the software is dedicated to overclocking and has taken on many forms over the years from a USB connection allowing you to control the PC from another PC to a mobile app and dedicated software that runs on the target machine.
Other software could be considered a power utility allowing you to get the most from your gaming and overclocking PC.
Below are some of the more interesting screens from ASUS AI including the fan and TPU control.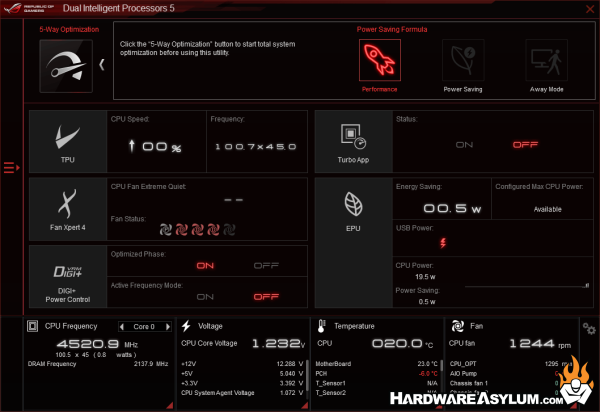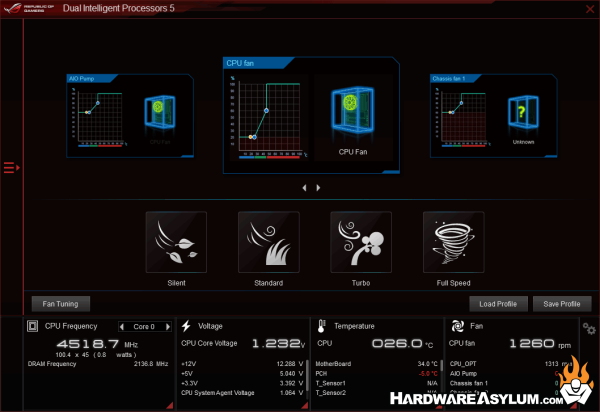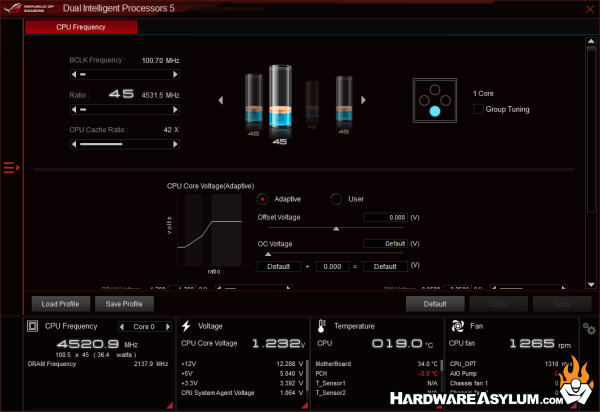 You won't get the same control that you get from the UEFI but it is enough to allow on the fly "tweaks" before a benchmarking run.
ASUS Aura RGB LED Lighting Control
RGB LED lighting has been all the rage in recent months and in a strange twist of fate it is actually difficult to find a product WITHOUT RGB LEDs. Some hardware enthusiasts have taken offence to RGB in general while others find it a welcome addition.
The ASUS Maximux IX Apex features the ASUS AURA lighting and is actually off by default (yay!) and is only activated by installing the AURA software. AURA is more than a motherboard lighting solution as it will span across a wide variety of RGB enabled products from keyboards, mice and RGB LED lighting strips.
Below are some screenshots from the AURA software along with a few of the different lighting configurations.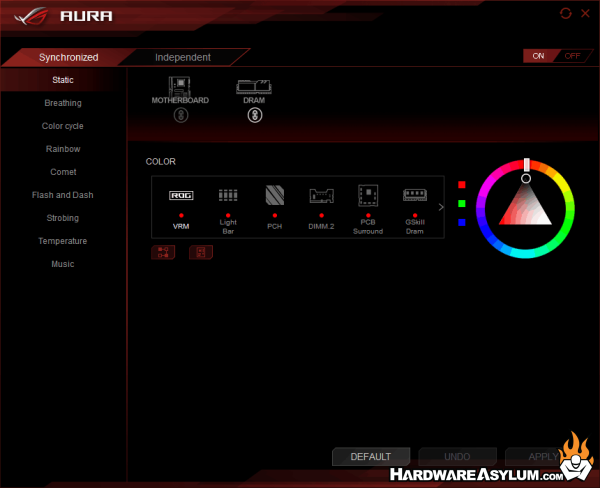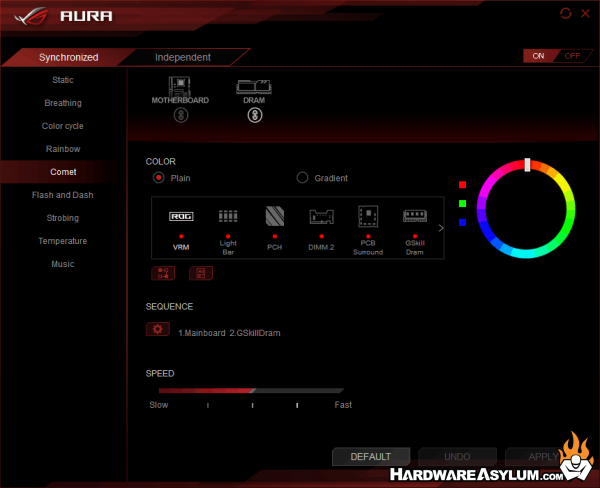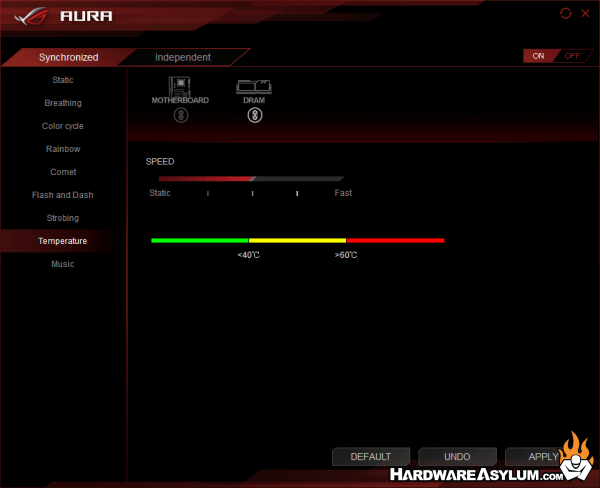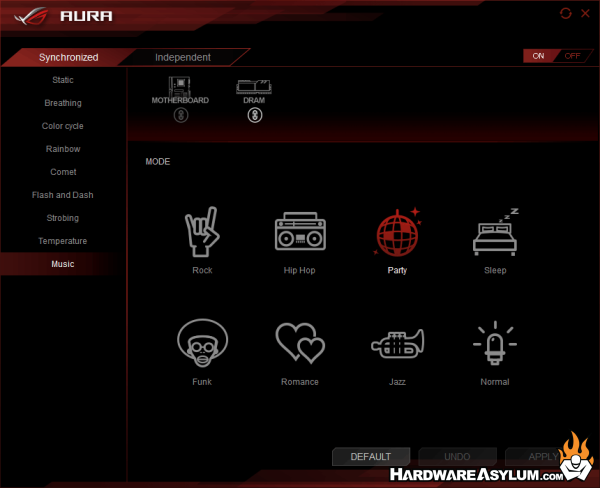 For this review I was using the GSKill TridentZ F4-4133C19D RGB memory modules. These are RGB LED enabled memory modules with a white bar across the top and will interface directly with the AURA RGB software. At the time of this review these modules also only worked on the ASUS Maximus IX Apex making them a bit of an exclusive, at least when it comes to XMP memory performance.