MSI MEG Z390 ACE Motherboard Review
MSI MEG Z390 ACE Motherboard Review
Author:

Dennis Garcia
Published:
Monday, December 17, 2018

Conclusion
The MSI MEG products are really quite nice. They all share a common design aesthetic and feature all of the same basic features. The MSI MEG Z390 ACE is a very nice looking motherboard with all the right features for an affordable enthusiast level motherboard. Overall style would look great in any custom PC and unlike previous editions all of the decorative stuff is not covered up when the build is complete. The large I/O cover features an infinity style RGB LED strip which can be controlled and synchronized with external components using the MSI Mystic Light software and really accounts for the major onboard RGB Lighting.
As the photos showed MSI is still adding some of the "popular" features to the Z390 ACE including metal reinforced memory sockets and PCI Express slots. These do appear to be soldered directly to the PCB so they will provide some lateral support for some of the heavier PC components.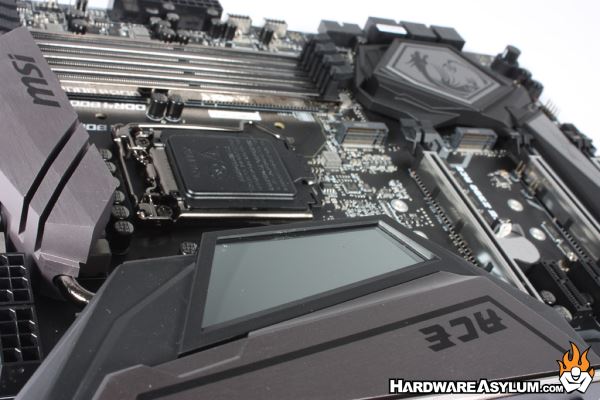 The UEFI layout just works. MSI has used the same design for many years and simply tweaked the configuration items as needed. This might be my experience talking but, I felt navigation the Z390 ACE to be very quick with all of the advanced options being hidden allowing me to get to the major features fast. Of course an experienced overclocker will be living in the advanced menus and luckily it doesn't take long to get there.
When it comes to overclocking I found the Z390 ACE to be very responsive both to manual adjustments and the automatic ones. I was never a fan of the Game Boost dial, mostly because it never seemed to work correctly. However, on the Z390 ACE I was pleasantly surprised to find that my Core i7 8700K would run stable at 10 and would boot to Windows at 11. With Game Boost enabled it really opened up the game benchmarks adding 100FPS to both UT3 and COD4. It didn't help any of the other benchmarks as they focused on multithreaded performance over a single core.
Game Boost @ 10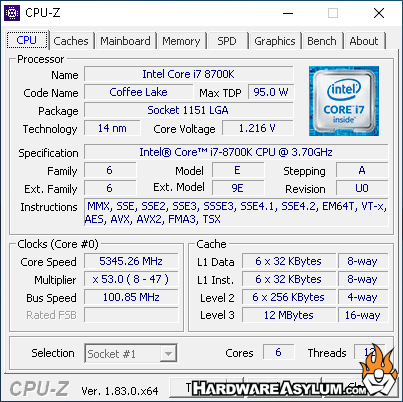 Manually running the CPU slower, at 5.1Ghz, and syncing all of the cores slowed game performance but, increased all of the other scores. To me that is still a win and explains why the dial is called "GAME" Boost.
Overall I really enjoyed using the MSI Z390 ACE. It tested well, has a nice layout and a great set of features. Stability was what you would expect and overclocking was exciting and uneventful (As it should be). As I mentioned earlier the ACE is one step below the MEG Z390 Godlike and comes with many LN2 ready provisions like a Slow Mode switch, LN2 Switch (to kill the cold bug), Voltage Test points, Debug LED, Dual 8-pin CPU power sockets and lots of space around the CPU VRM. I'd really like to eventually get this board on my SS Phase or LN2 very soon and with any luck do the same with the Godlike version later.
Good Things
Discrete RGB LED
Black and Silver Color Scheme
Excellent UEFI Menus
Custom Audio System
Included HB SLI Bridge
AC Wireless Onboard
Infinity RGB LED Display
Excellent Overclocking
Dedicated AIO and CPU Fan Headers
Game Boost
Bad Things
No PS/2 ports
Missing onboard video connection
Lots of stuff sticking up on the back of the board
Game Boost overvoltage
Hardware Asylum Rating