Gigabyte Ultra Durable 850W Power Supply Review
Gigabyte Ultra Durable 850W Power Supply Review
Author:

Dennis Garcia
Published:
Wednesday, April 27, 2022

Introduction
There are several important aspects to building or, even upgrading a computer. While things such as motherboard and video card are important to overall performance you really can't skimp on power supply. Seriously you cannot.
Well, you can but, it is something I would not recommend. A PSU is one of the few components which can live through numerous hardware upgrades and yet, can be responsible for causing everything to come crashing down. Simply put, going cheap on a PSU while you spend $2100 USD on a video card doesn't make much sense.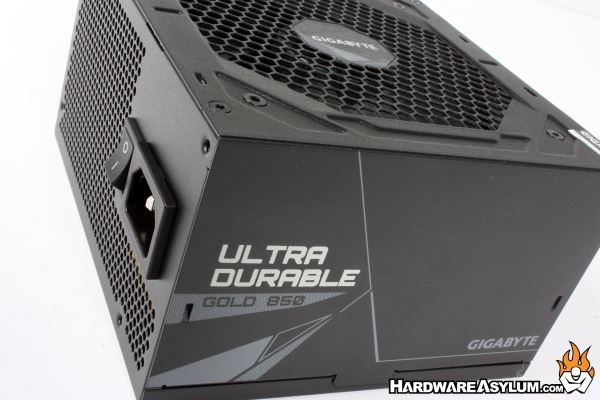 In this review I'll be showing you the Gigabyte Ultra Durable 850W PSU (UD850GM). Now, you might be saying to yourself. Gigabyte? Isn't that a motherboard maker?? And you would be right. Gigabyte was responsible for the competitive SOC (Super Overclock) motherboards and the super stylish Xtreme Waterforce and while those products are great it isn't the only thing they have slapped their name on.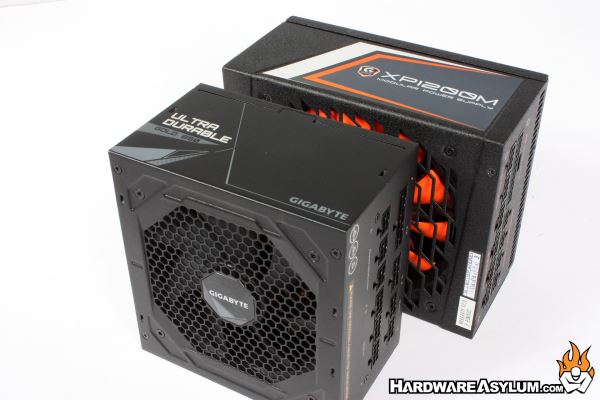 In fact, this isn't the first power supply to come out of Gigabyte. In 2016 I reviewed the Gigabyte XP1200M 80 Plus Platinum power supply and found it to be quite good with plenty of power to spare. The UD850GM weighs in at 850w and is only 80 Plus Gold rated however, this reduction has allowed the designers to use a much smaller chassis while still keeping with the fully modular design.
Key Features
Ultra Durable
Main Japanese capacitors
Enhanced thermal solution
120mm smart hydraulic bearing (HYB) fan
OVP/OPP/SCP/UVP/OCP/OTP protection
80 PLUS Gold certified
Fully modular design
Powerful single +12V rail
Compact design
5 years warranty (Adjusted according to different regions)
Specifications
Model: GP-UD850GM
Type: Intel Form Factor ATX 12V v2.31
PFC: Active PFC (>0.9 typical)
Input Voltage: 100-240 Vac (full range)
Input Current: 12-6A
Input Frequency: 60-50 Hz
Output Capacity: 850W
Dimension: 150 x 140 x 86 mm
Fan Type: 120mm Hydraulic Bearing(HYB)fan
80 PLUS: Gold
Efficiency: 90% at typical load
MTBF: >100,000 hours
Protection: OVP/OPP/SCP/UVP/OCP/OTP
Power Good Signal: 100-150ms
Hold Up Time: >16ms
Cable Type: Flat, All black
Connectors: ATX/MB 20+4 Pin x 1 : 610mm*1 / CPU/EPS 4+4 Pin x 2 : 600mm*2 / PCI-e 6+2 Pin x 4 : 600mm+150mm*2 / SATA x 8 : 600mm+150mm+150mm+150mm*2 / 4 Pin Peripheral x 3+4-Pin floppy x 1 : 500mm+120mm+120mm+150mm*1