E3iO Snack Series SK02 Desktop PC Review
Author:

Dennis Garcia
Published:
Friday, December 21, 2012

Introduction
Sometimes the hardest part about building a computer is deciding what parts to buy. Do you choose a full sized motherboard and have plans to upgrade later or go with a smaller system route and live with what you have for the life of the system. In the past those questions were answered by determining the purpose of the system and asking your bank account how much you could afford. These days you can still ask those questions but the decision if often based on cosmetics and capacity rather than raw power.

While we still believe that the best system is the one you build yourself there are other options for those with the knowledge and knowhow but lack the time and dedication required to put together the perfect system. For situations like this we can turn to boutique builders like E3iO for a solution. In this review we will be looking at the SK02 SNACK Series computer from E3iO which is designed to be a very capable desktop PC with the power to do more than just play movies and manage your bank account.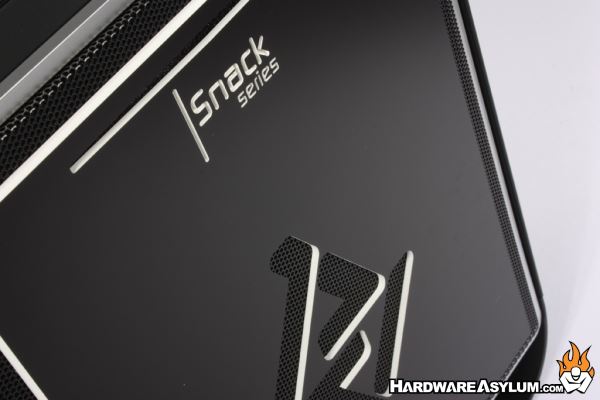 E3iO SNACK systems are built to order based customer selections. For instance the SK01 is built on the Mini-ITX Sandy Bridge platform with a multitude of configuration options including processor, memory and video card. The SK02 is designed to support the Ivy Bridge platform and offers many hardware enthusiast options including K edition Ivy Bridge processors, watercooling, and GTX 600 series graphics. Both systems come in a customized BitFenix chassis and are available in a variety of colors to fit your individual tastes.

E3iO was kind enough to build us an amazing machine so, let's start with the specs.
E3iO SK02 SNACK Series Desktop PC Specifications
BitFenix Prodigy Chassis
Intel® Core™ i5-3570K 3.40 GHz 6MB Intel Smart Cache LGA1155
AsRock Z77E-ITX Mini ITX Motherboard
ThermalTake Water 2.0 Performer Liquid Cooling
120GB SSD SATA III 6.0Gb/s
2TB SATA-III 6.0Gb/s 32MB Cache 7200RPM HDD
Corsair DOMINATOR Platinum 8GB DDR3/1600MHz Dual Channel Memory
Microsoft® Windows 8 Pro (64-bit Edition)
Corsair Builder Series 500W CX500 V2 80 Plus Power Supply
NVIDIA GeForce GTX 650Ti EVGA Superclocked Video Card
8x Slot Load SATA Multi DVD+RW adapted for Snack Series
As you can imagine the SK02 SNACK series computer does come with a price premium but considering the hardware differences and available options this is to be expected. For a full disclosure and individual build options please check out the
E3iO website
.