E3iO Snack Series SK02 Desktop PC Review
Author:

Dennis Garcia
Published:
Friday, December 21, 2012

System Components
Storage is split between a 120Gig SATA III SSD acting as your main system drive and a secondary 2TB storage drive. The intent here is to install all games and programs to the storage drive leaving the super fast SSD to run the OS and store profile information. You have the option to add up to four drives using the E3iO system configuration including two drive RAID 0 setups between storage and OS drive configurations.
A single dual fan Thermaltake Water 2.0 Performer is used to keep the Core i5 3570K Ivy Bridge temps under control and Corsair Dominator memory finishes out the subsystem. Both of these items are configurable when you order your system and is the option we would have picked.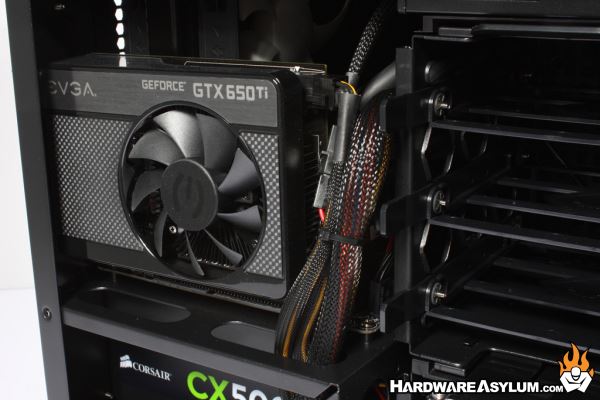 GPU selection is often the most difficult decision you will have to make with any system. Our SK02 comes with a GTX 650 Ti from EVGA but you have the option to select almost any 600 series card in the EVGA line-up including a 2GB GTX 680 or 4GB GTX 670.