EVGA GTX 1080 Classified Video Card Review
Author:

Dennis Garcia
Published:
Friday, September 23, 2016

Introduction
One of the joys of being an enthusiast overclocker is that I get the unique opportunity to review, use and abuse some of the best video cards money can buy and very few stand out more than the EVGA Classified. The first Classified video card I remember is the GeForce GTX 580 Classified Ultra. It was a Fermi based video card designed from the ground up to be an LN2 based overclocker. You had full control over voltage, frequency and current protections using the EVBot and is one of the only NVIDIA based video cards to allow that control from the factory.
Since then EVGA Classified video cards have gone through a variety of changes and I have personally reviewed five of them. Three of these cards have been overclocked using LN2 and all but one are still around to spread their tale of adventure.
In this review I'll be looking at the EVGA GTX 1080 Classified. This is a Pascal based graphics card using the GTX 1080 GPU and matched with the EVGA Epower VRM to create video card with an excellent performance potential.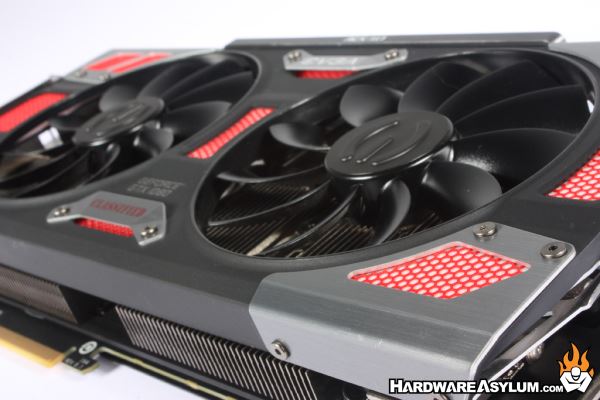 By the time this review had gone live Pascal mania will have gripped the world in hopes of getting one of the most powerful and efficient GPUs ever released by NVIDIA. Similar to previous launches the GTX 1080 occupies the highest consumer performance bracket and is also quite expensive but, no more so than with previous cards.
There are several notable differences with Pascal including the introduction of Founders Edition cards and factory locked overclocking. I say factory locked because of voltage limitations which are normally controlled by the VRM are now regulated by the GPU. This results in an apparent clock wall when overclocked similar to what we have seen with Intel LGA 115x and LGA 2011 based CPUs. That isn't to say you cannot overclock a 10 Series GPU but, as of this review, there is very little benefit to cooling these cards under LN2.
Specifications
Core Specs and Speeds
CUDA Cores 2560
Base Clock 1721 MHz
Boost Clock 1860 MHz
Memory Clock (Data rate) 10000 MHz
Memory
Total Video Memory 8192MB GDDR5X
Memory Interface 256-bit
Total Memory Bandwidth 320 GB/s
Texture Filtering Rate 275.3 GigaTexels/sec
Physical
Connectors 1 x Dual-Link DVI / 1 x HDMI / 3 x DisplayPort
Form Factor Dual Slot
Power Connectors Two 8-pin
Recommended Power Supply 500 Watts
Thermal Design Power (TDP) 180 Watts
Thermal Threshold 94° C
Card specs are typical for a hot-clocked video card. The basic technology is the same with an emphasis on cooling performance.