MSI GTX 660Ti Power Edition OC Video Card Review
Author:

Dennis Garcia
Published:
Thursday, August 16, 2012

Overclocking
Video cards with a factory overclock are good for any gamer since they can offer you better performance with only a minor price premium. Some of these cards are just the standard reference design with a voltage bump and new speed profile. While there is nothing wrong with this you should always look for cards designed to handle the extra speed. The MSI N660Ti Power Edition OC already features a factory overclock and comes with triple overvoltage control so let's see what it can do.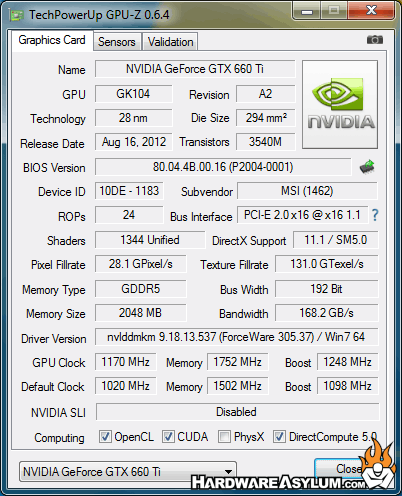 Overclocking the Kepler is rather straight forward since there are no manual shader controls. Instead you can simply ramp up the Core and Memory frequency and tune the Boost Clock using the power slider. For these tests we discovered that the MSI N660Ti overclocked quite well with an impressive 1170Mhz Core and 1752Mhz memory.

According to GPUz the boost clock will be configured to 1248Mhz but the reality is much different.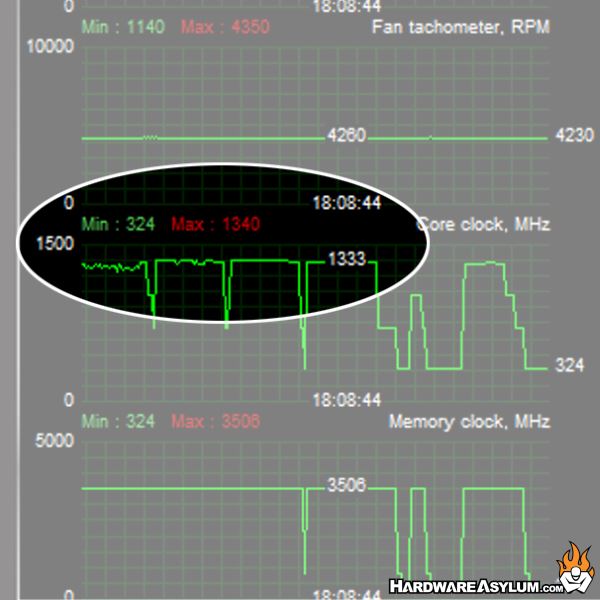 During our benchmarking runs we left Afterburner running so we could monitor temps and core usage. After several runs we noticed something strange, it would seem that under load the core clock was boosting up to 1333Mhz. Memory clock remained locked at 1752Mhz but the boost clock was way higher than we had expected to see.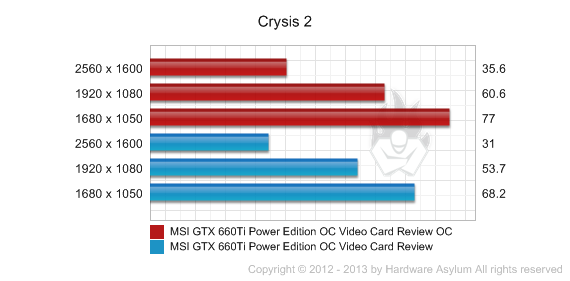 Overall we have a good performance boost across the board including a 10k GPU score in 3DMark 11. Considering that this overclock is more than 400Mhz over the reference GTX 660Ti we can call this a great success. Keep in mind that overclocking is not guaranteed so your results may vary. Out of habit we cranked the fans up to 100% for these tests and given the resulting temperatures we would recommend the same if you plan to run your card this fast.