MSI GTX 660Ti Power Edition OC Video Card Review
Author:

Dennis Garcia
Published:
Thursday, August 16, 2012

Crysis 2
Crysis 2 is a CryEngine 3 powered game designed to set the standards for high quality graphics. The game engine has been upgraded to support DX11 and features Nvidia technologies such as native 3D Vision support. We are using the Adrenaline Crysis 2 Benchmark Tool and the Central Park map to capture framerates.

Benchmark Settings
Quality Ultra
Anti Aliasing 4x
Map Central Park
API DirectX 11
Edge AA Edge AA
Hi-Res Textures Off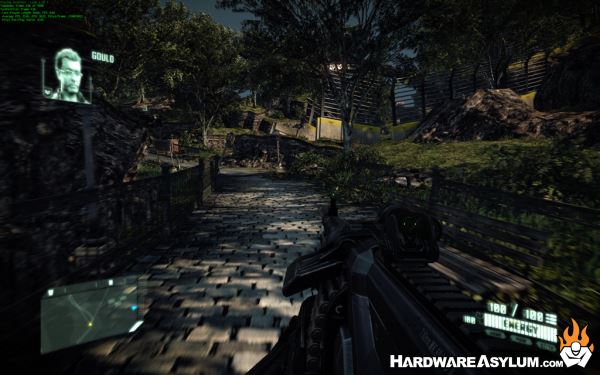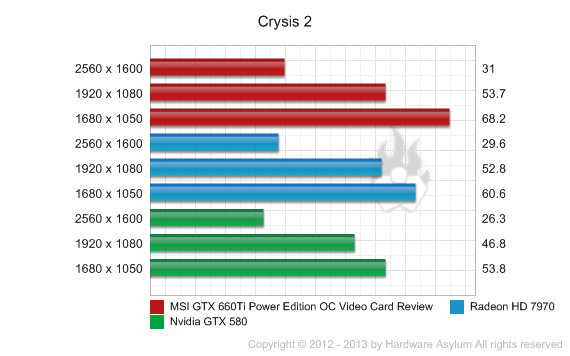 You may notice that as we get to the game benchmarks there is a sizable difference between the ultra high-res 2560x1600 resolution and the next step down at 1920x1080. Considering that most gamers are running the 1080p resolution it is no wonder that some considerable effort went into making sure games would run butter smooth at that res.