Nvidia GeForce RTX 2080 Super Video Card Review
Author:

Dennis Garcia
Published:
Sunday, July 28, 2019

Conclusion
In this review we looked at the NVIDIA RTX 2080 Super Founders Edition graphics card. This card is a replacement card for the existing RTX 2080 and offers a solid performance boost while costing $100 USD less. According to NVIDIA the RTX 2080 Super is faster than a Pascal based Titan Xp and while slower than the RTX 2080 Ti it does help to close the gap between the product lines. The RTX 2080 Super features 8GB of memory, 3072 CUDA cores, 384 Tensor Cores and 48 RT Cores totaling a 5-7% performance increase over the previous RTX 2080.
Speaking of performance I was rather amazed at how well the card performed. Out of the box I was greeted with a very silent running video card that never really spun up beyond a whisper despite the repeated 3DMark benchmark runs. As I had mentioned before the card did get extremely warm but stayed well below the thermal threshold and even boosted over 1900Mhz for all of the stock tests.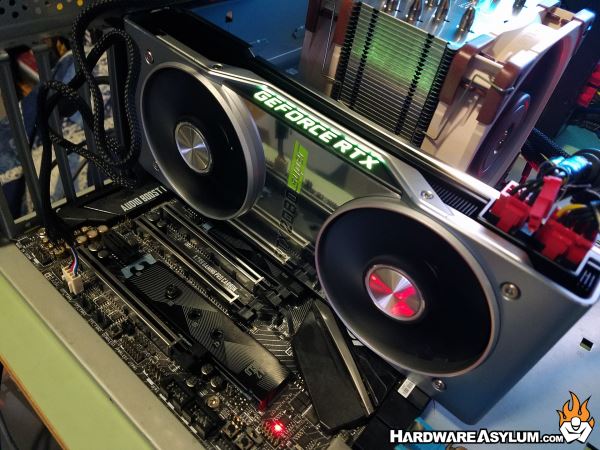 Of course overclocking is a big part of the PC enthusiast world and despite what NVIDIA has done to prevent overclocking you can still get some extra performance for these cards. For our overclocking tests the core clock was increased to 2100Mhz with a memory clock of 8251Mhz or +500Mhz over stock. When it comes to DX12 games and benchmarks the core clock does not have a big impact however, memory frequency will help you get the most form your hardware. Keep in mind that the RTX 2080 Super is memory limited so the faster you can get data in and out of frame buffer will be your best bet in increasing performance.
For our benchmarks I did run a number of DX11 titles just to give the reader a level set on where this card sits in the performance hierarchy. In some benchmarks it would seem that DX11 performance was extremely flat while the DX12 version appears to be optimized and scales correctly. I find this interesting because the golden rule for years is was that you remove features to increase video performance. This allows the card to process the scene quicker and offers better performance. Given that performance can actually be worse in this situation shows that the optimization process is still haphazard when really it should be a free performance boost.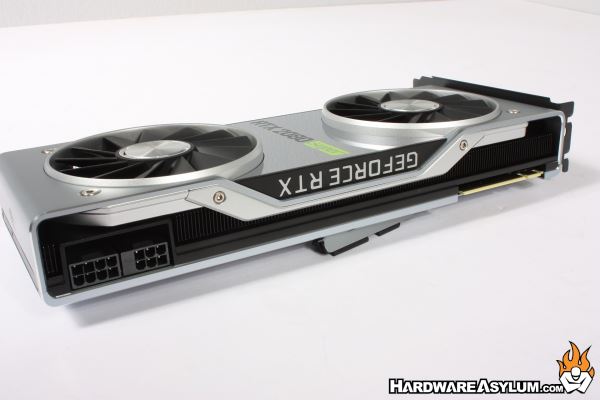 As with everything it comes down to driver support so make sure you test and tweak to ensure you are getting the performance you want from the hardware you have. Overall I'm really excited about the NVIDIA RTX 2080 Super and its new performance spot in the RTX lineup. To be honest I would have liked to have seen more from the Super cards given that a 5% gain is pretty weak in the big picture but, when you consider the price break and overall GPU configuration it does seem like a logical next step.
Now, bring on the watercooled versions!
Good Things
Sweet Spot Performance Enhanced.
Dual Fan Cooler
Attractive Cooling Solution
Quiet Operation
Super Strong Backplate
Replaces RTX 2080
Excellent Out of Box Performance
Price Break
Bad Things
No onboard DVI-D
Replaces the existing RTX 2080
Hardware Asylum Rating