NVIDIA RTX 4070 Video Card Review
Author:

Dennis Garcia
Published:
Wednesday, May 10, 2023

Dying Light 2
Dying Light 2 Stay Human is an action role-playing survival horror video game featuring a zombie apocalyptic open world that is set some 22 years after Dying Light. The game features extensive parkour and combat skills and favors stealth and silent kills over using the available firearms.
The in-game benchmark is used to capture the results
Benchmark Settings
High Quality Raytracing Preset
Vertical Synchronization Off
Upscaler Mode Off / DLSS, Balanced
Frame Generation Off / On + Nvidia Reflex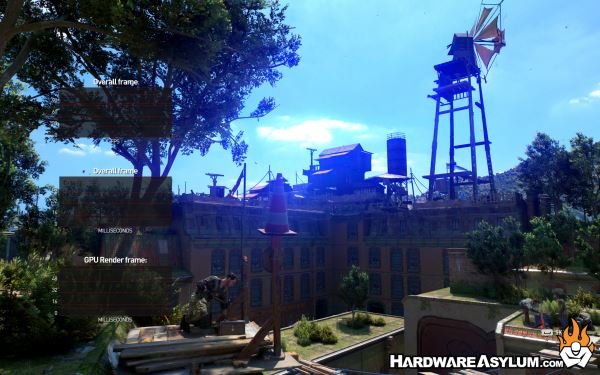 Here we have another *new* benchmark added to the suite and with the wealth of settings available we will be using this quite often in the future.
What I would like to draw your attention to is how efficient the framerate can be with DLSS enabled.