NVIDIA RTX 4070 Video Card Review
Author:

Dennis Garcia
Published:
Wednesday, May 10, 2023

RTX 4070 Card Layout and Features
I'm a little late to the party with my RTX 4070 review but wanted to share my thoughts and performance numbers so, here they are.

Founders Edition video cards like the RTX 4070 are special versions built and sold by NVIDIA. These cards are the same as the ones you can buy from major retailers like Best Buy and can also obtained from board partners like Gigabyte, MSI, ASUS, etc..
One of the most distinguishing features of the NVIDIA RTX 4070 Founders Edition is the cooling solution. This extremely well-built cooler features dual fans and aluminum body. Given that the actual PCB is only half the size of the cooler you can see just how large the overall heatsink is.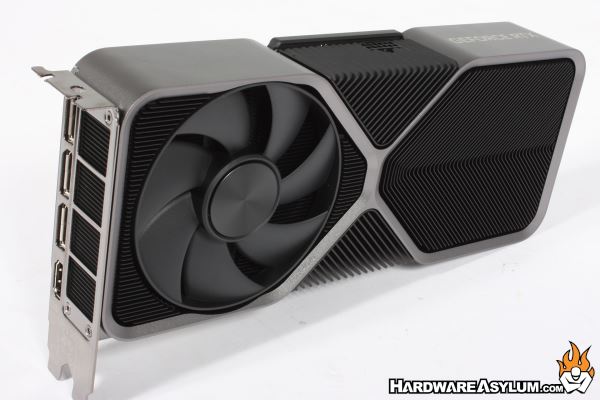 Both sides of the card are visually identical. The cooling fan is located on the left however one is clocked to blow towards the fan motor while the other is a reverse flow. This is to help promote better cooling through the card and also creates two completely separate cooling zones.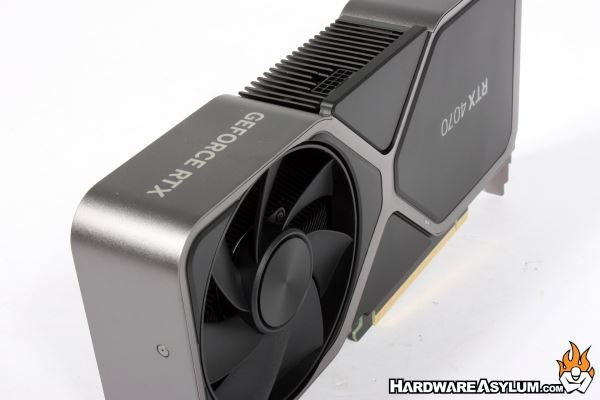 The rear fan will blow completely though the card which will cause the exhaust air to rise towards the top of the chassis (in a standard tower) or directly on to the motherboard (in a standard tower with a vertical mounted GPU)
In my testing the overall cooling ability of the Founders Edition heatsink is extremely good and very quiet.
What is great about the Founders Edition heatsink is how much it doesn't look like a heatsink. There are fans but, every vent is hidden in shadow which not only prevents you from seeing the actual PCB but gives the cooler a stealthy look that cannot be beat.
The power connection is the new 12VHPWR design intended for PCI Express 5.0 graphics cards. You will need a new power supply to support this new cable type or you can use the included adapter that will use two 8-pin PCI Express power cables from your existing PSU.