Zotac GTX 1070 Ti AMP! Extreme Video Card Review
Author:

Dennis Garcia
Published:
Thursday, April 19, 2018

Introduction
As of this review video cards have become a rare commodity. First we had the Pascal "land rush" sparked by an amazing product launch and even better gaming performance. A few months later video card demand spiked with the rise of cryptocurrency and peoples attempt at getting rich quick. The power efficiency of Pascal cards was the driving force behind the demand making some high-end cards a thing of legend.
In this review I'll be showing you one of those legends the Zotac GTX 1070 Ti AMP Extreme. The GTX 1070 Ti chip really needs no introduction in terms of performance as it sits between the GTX 1070 and GTX 1080 with the same memory and speed of the 1070 with more CUDA cores available for better parallel processing.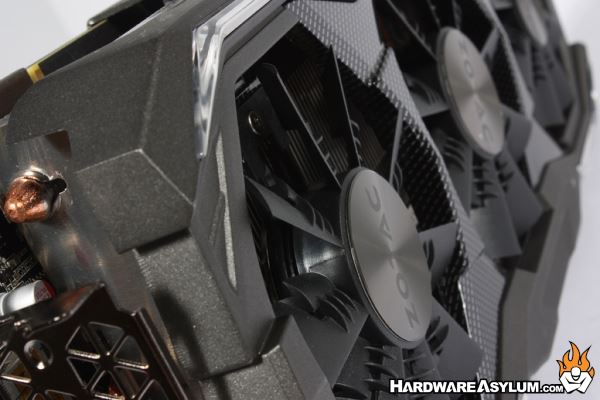 When it comes to custom video cards there are several big names in the US market and many have been featured on this website. Big names are not always associated with big companies but rather the perception in the market when it comes to making a purchase. For instance there is a nasty trend in the enthusiast hardware market where the cheapest product is the one that sells. As a result many of the more expensive, and often better, products are hidden from view or may never sell. Zotac cards fall into this category as they aren't the least expensive card you can buy and while you can buy them in the US you don't see them very often.
Of course this might be my perception of the situation and given that I have one of these cards for review indicates that they can be found.
For this review I won't be focusing so much on the GTX 1070 Ti GPU. By now we should all know what the GPU can do. Instead I'll be looking at what makes the AMP Extreme different from other cards and why it might be one of the best out of box overclocking cards you can buy.