Custom Painting a Thermaltake Core V51 Casemodding Project
Author:

Dennis Garcia
Published:
Monday, February 15, 2016

Introduction
One of my early passions was modifying computers. Most of the time this was simply swapping out hardware to get better performance but eventually something had to be done with "the beige box" Of course these days computer cases are no longer beige in color and very few of them require any modifications. So, what does that leave?
Just about everything.
Casemodding isn't a difficult undertaking. It simply comes down to how much effort you want to put into your mod. For instance changing the color of your chassis is rather straight forward and can be done with any "rattle can" paint from the local hardware store. Cutting windows and modifying the structure takes a steady hand and some basic tools like a Dremel and power drill Things get a little more complex if you want to spray special colors normally reserved for the automotive industry or bond additional parts to your build and while some skill is involved the largest barrier is time/money.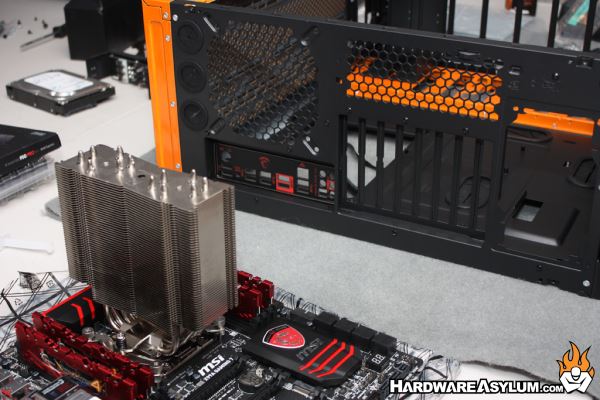 This article is designed to be a start of a multi-part project to highlight some of the current trends in the enthusiast PC industry. Many of these trends are supported by manufacturers and at the forefront is Thermatake. In 2015 TT launched the Core V51, this is an interesting case that was a radical departure from what seemed like the norm in the industry. For once a company marketed a case as a modding platform allowing users to properly install DIY style watercooling. I didn't buy into their LCS Certification at first but recognized the modding potential of this case almost immediately.
As I mentioned this will be a multi part project. The first phase of the project is giving the Core V51 a fresh coat of paint in the traditional Hardware Asylum way.
The next phase will be to tackle case cooling with different fan options followed by a proper DIY watercooling loop complete with hardline tubing.
Let's get started.