Custom Painting a Thermaltake Core V51 Casemodding Project
Author:

Dennis Garcia
Published:
Monday, February 15, 2016

Core V51 System Install
Normally a modding project like this would end with a few final shots of the completed case. However, in this situation there was a system to install.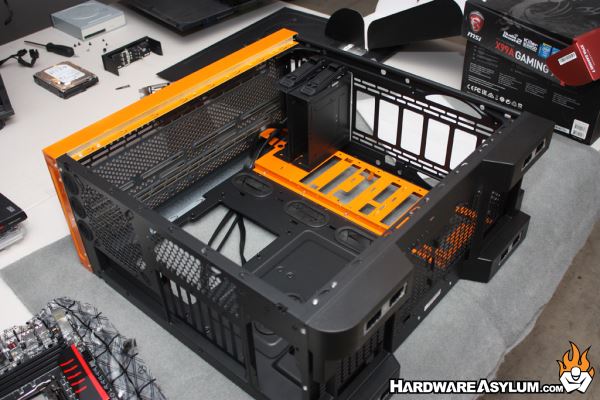 It would seem the new owner, Darren (from the Hardware Asylum Podcast), was looking to get his new rig operational and brought over everything to get installed.
Here I am attempting to get the drive cages reinstalled followed by Darren attaching the front bezel.
A couple weeks later I got to see the finished case in its natural habitat complete with Thermatake Riing fans and "good enough" cable management, at least until the case goes under the knife again this spring for its next upgrade.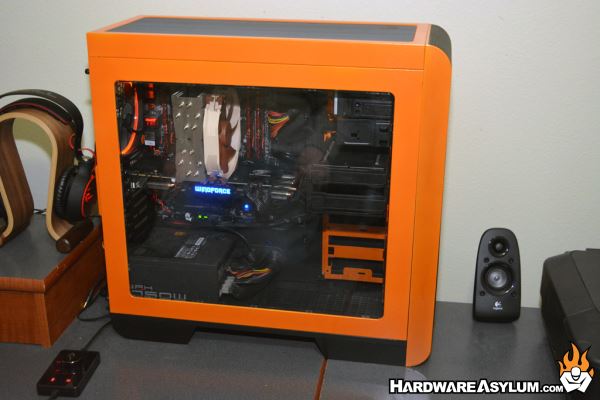 I hope you liked this "short" article on how the Core V51 mod was created. There will be more articles like this in the future so if you have anything specific you want to see please let me know.