EVGA Z490 Dark Motherboard Review
EVGA Z490 Dark Motherboard Review
Author:

Dennis Garcia
Published:
Monday, November 16, 2020

Conclusion
As I mentioned early in this review the EVGA Z490 Dark is virtually identical to the previous Z390 Dark. Both motherboards feature a rotated socket design, both are designed for overclocking and both are worth the trouble.
In this review we looked at the EVGA Z490 Dark, this is a late entry into the Z490 Comet Lake product offering. By the time this review went live it had been six months since the processor was released. Between that time we had the launch of RTX 3000 series, shortages due to that launch and some renewed interest into AMD Ryzen.
As with most modern motherboards the EVGA Z490 Dark doesn't come with a plethora of additional accessories. You'll get the minimal components to make the motherboard work and a number of high-end onboard features like USB Type-C, onboard video and WiFi. Combined, this builds an impressive product offering that might also feel sparse when compared to some of the other high-end motherboards on the market. However, it isn't so much what is on the box that separates the EVGA Z490 Dark from the competition but rather what is in the box.
Inside we have a fully built motherboard that breaks the mold on traditional design. The CPU socket has been rotated 90 degrees to offer better heatsink compatibility and power distribution. As a result the memory sockets have been pushed to the top of the motherboard and if the two slot, single bank design is any indication this motherboard is designed for performance.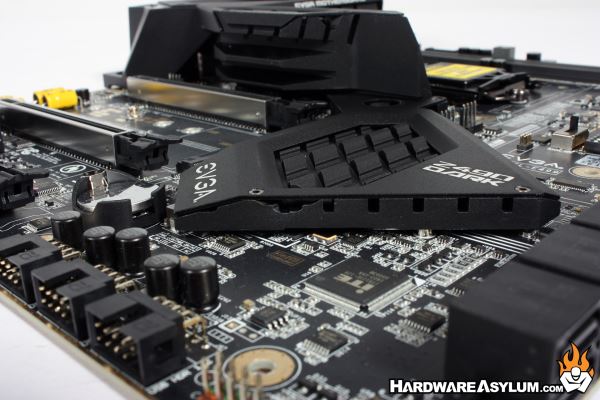 The UEFI layout is quite good and displays exactly what you need to see. This is an important feature given that many manufacturers tend to overcomplicate the interface by trying to show "everything" or do the opposite and hide everything within a complex list of menus. I find the EVGA UEFI to be very straight forward showing you the current state of your system while giving you appropriate menus to make adjustments. My only real complaint is that I find myself attempting to exit a menu only to have the UEFI asking me to save and exit. I find this code for "Hey idiot, you are at the top, pay attention"
System setup went extremely well and while my complaint of "stiff memory sockets" is carried over from my Z490 FTW review it is less of an issue given that the modules are better supported in their revised location. When it comes to overclocking I found the Z490 Dark to be very responsive to manual adjustments, voltage was stable and the board reacted well to change. I didn't have much luck with OC Robot this time around however; in the big picture the auto overclocking features seem better suited for lower end CPUs with a little more thermal headroom.
As was mentioned in the Overclocking section I decided to hook the Dark up to my Single Stage Phase cooler and see what my Core i9 10900K could do. As with most extreme overclocking it took awhile to get everything dialed in and determined that 5.45Ghz was the highest stable overclock I could get with this cooling method and processor. Unlike with previous overclocking attempts I found the Z490 Dark to respond well to the colder temperatures which allowed me to better tune voltages for stability on the SS Phase.
Much like with ambient cooling when you go subzero the voltage you select can have a profound impact on system stability. When you drive in too much voltage you generate excess heat, drop the voltage too low and you limit the operating temperature. Given that Cinebench R20 would push the CPU well above 40c it is best to use as little voltage as possible to keep temperature spikes down.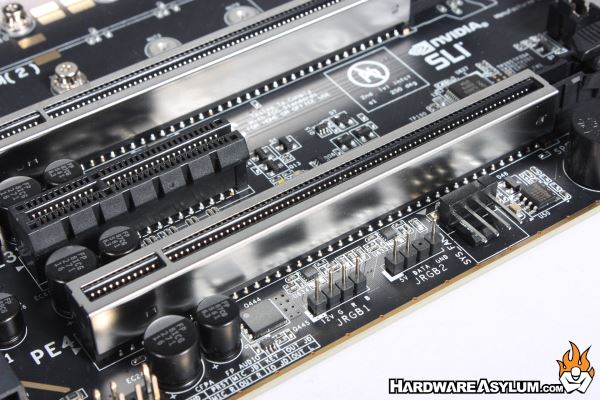 Some of what makes this motherboard great can be its biggest detractor. The most obvious is the size of the motherboard and at 11inches wide will require a pretty big case to install it correctly. Not so much EVGA SR-1 size but you won't' be able to use that budget rattle trap case from ebay either. One of the EVGA stables has been the 90 degree power sockets. These can really clean up your cable runs and also create a major headache if there isn't enough room to loop the cable around. This becomes a rather moot point if you are using the board on a test bench as the 90 degree sockets are perfect for quickly connecting up a system and offer very minimal board flex.
Despite the detractors the Z490 Dark does come with some great options that show that the board is more than a weekend bencher. Onboard WiFi 6 allows you to go wireless without compromising your SLI or NVLink plan and for those looking to add some bling will be happy that EVGA has added onboard ARGB which can be controlled using the included software.
Good Things
Fresh New Layout
Oversized VRM Cooler
Unique Motherboard Shape
Black on Black on Gold Color Scheme
Excellent UEFI Menus
4800Mhz+ DDR4 Performance
Custom Audio System
Drivers on Flash Drive
ARGB Onboard
Bad Things
No printed manual
Some 90-degree power connections are difficult to access in a case
Hardware Asylum Rating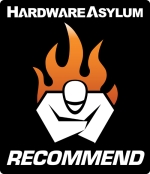 EVGA Z490 Dark Motherboard Review
Recommend
https://www.hardwareasylum.com