Gigabyte X99 SOC Force Overclocking Motherboard Review
Gigabyte X99 SOC Force Overclocking Motherboard Review
Author:

Dennis Garcia
Published:
Wednesday, October 29, 2014

Benchmarks - Overclocked
As with all of our reviews, we pit the default speed system against the overclocked one in a head-to-head byte match. The effective overclock for these tests is 4.3Ghz @ 42x multiplier and 103 BLCK.
CPU-Z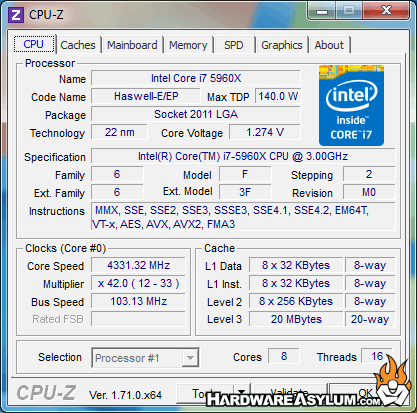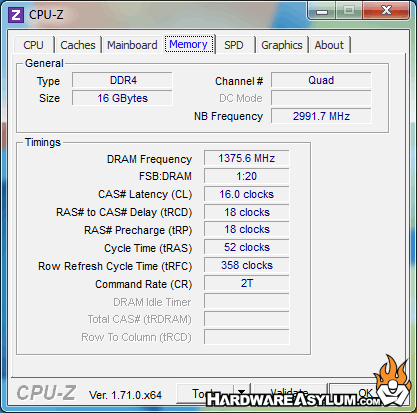 SiSoft Sandra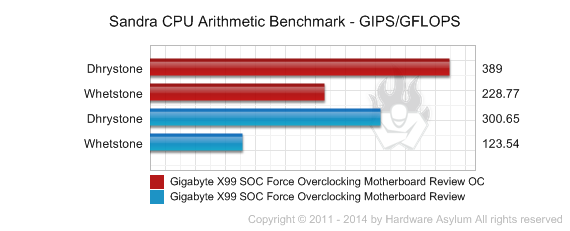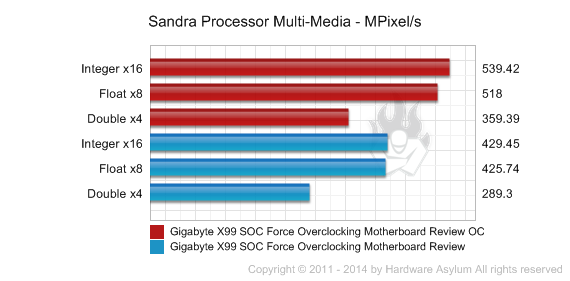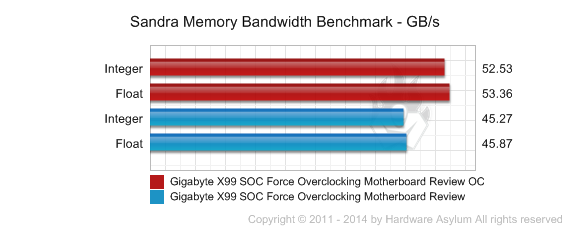 Unreal Tournament 3

Crysis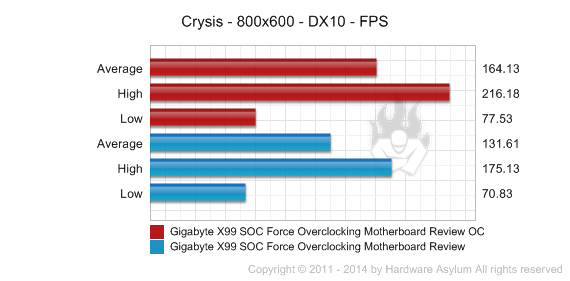 Call of Duty 4 Modern Warfare

Futuremark PCMark Vantage

Futuremark PCMark 7

Overclocking Conclusion
Overclocking the Haswell-E is not unlike overclocking a standard Haswell. All of the same controls are available and they all react the same. There are a few notable differences and all seem to be related to heat which is why proper cooling is important. Given that the TDP is 140w you're going to need a cooler that will dissipate 250+ Watts if you want to maintain decent temps.
We found that the Core i7 5960X loves overclocking with BCLK provided that the motherboard allows that interaction to happen and sadly the Gigabyte X99 SOC Force did not allow us much room for BCLK adjustments. The resulting overclock was a failed attempt to reach 4.5Ghz and was either due to XMP or some voltage dependency so we settled on 4.35Ghz and are very happy with the results. Memory bandwidth tipped the scales at 52GB/s and really helped with our gaming benchmarks.
While the Futuremark benchmarks test memory and storage we find that raw CPU speed tends to give us the best results and is why the Vantage score seems lower than it should be. Given the Gigabyte OC reputation we have high hopes for using this motherboard with LN2 or our Single Stage Phase however that will be for another time.