Lexar Professional NM800 NVMe SSD Review
Author:

Dennis Garcia
Published:
Thursday, November 3, 2022

Benchmark Configuration
The System as it was Tested
EVGA Z690 Dark Kingpin – Z690 Chipset
Intel Core i7 12700k (3.2Ghz) Sixteen Core 12+12 32KB L2 Cache 9+9 x 1.25MB L3 Cache 25MB
Thermaltake Water 2.0 Extreme
1x nVidia RTX 2080 Super
2x Patriot Viper Venom PC5-6200 DDR5 32GB (40-40-40-77)
HP dvd1260i Multiformat 24x Writer
Thermaltake Toughpower Grand 1050 Watt PSU
Windows 11 Pro 64bit
Storage Tested
Lexar Professional NM800 2TB NVMe SSD
Patriot VP4300 2TB NVMe SSD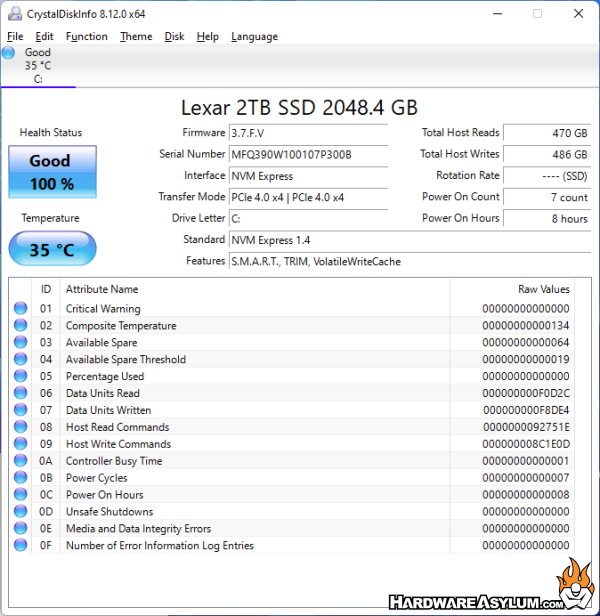 For the benchmarks I choose to give a mix of synthetic and real world tests that are both repeatable and should provide a good basis for comparison. The problem is knowing exactly what people are looking for when choosing a storage solution and if benchmarks really matter. While some sites might go into the timing ticks of the individual NAND chips or latency of the controller I find that to be a little too technical. (says the reviewer who benchmarks CPUs down to the thousands of a second)
Instead, I find that my tests should allow readers to easily verify my results and decide for themselves if this product meets their needs.