After Two Years We Went Back to the Consumer Electronics Show 2023
Author:

Dennis Garcia
Published:
Sunday, January 22, 2023

Patriot
Patriot was showing off a variety of new products. Including a new Viper branded CPU cooler built on a six heatpipe core contact cooler design that should be able handle CPUs with a TDP of less than 200w.
PCI Express Gen 5 NVME SSDs including this one with active cooling and massive heatsink.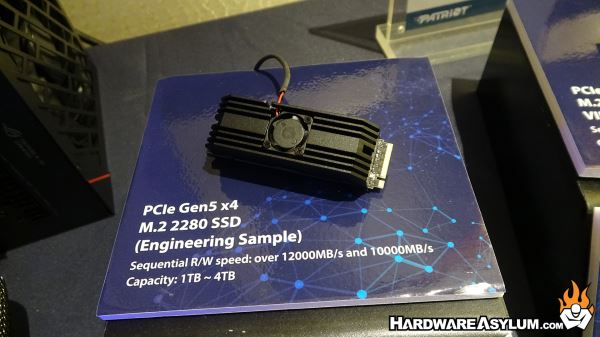 The highlight for me was their announcement of new DDR5 desktop memory. During the launch of DDR5 I was able to review the Viper Venom @ 6200Mhz. At the time these were the fastest DDR5 modules you could buy and worked extremely well.
During CES Patriot was showing off three desktop memory modules. The Viper Venom had speed increases up to 7400Mhz while the Viper Elite 5 was being shown with a speed range between 5600Mhz and 6000Mhz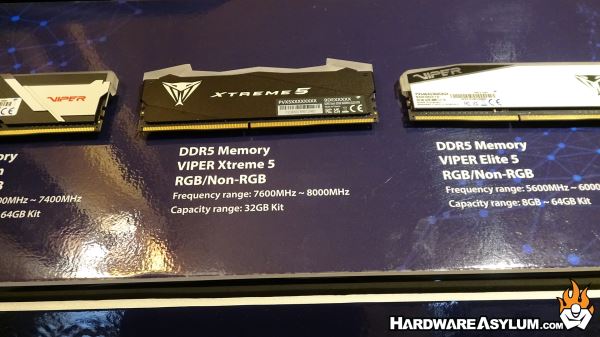 The new module on the board was the Viper Xtreme 5. This module is available with or without RGB lights and only a single capacity of 32GB and is fully designed for the Xtreme overclocker with speeds ranging from 7600Mhz to 8000Mhz with an unknown maximum provided that you have a correct combination of motherboard and processor.
Personally, I have never been all that good at memory overclocking but, these modules have me excited to give it one more shot.