After Two Years We Went Back to the Consumer Electronics Show 2023
Author:

Dennis Garcia
Published:
Sunday, January 22, 2023

MSI
When it comes to video card design you cannot beat MSI. They have some of the best cooler designs on the market, both past and present, and have been every consistent when it comes to creating new coolers for their video cards.
On display they had cards from both AMD and NVIDIA including the Radeon RX 7900 XTX and GeForce RTX 4090 Suprim Liquid X 24G.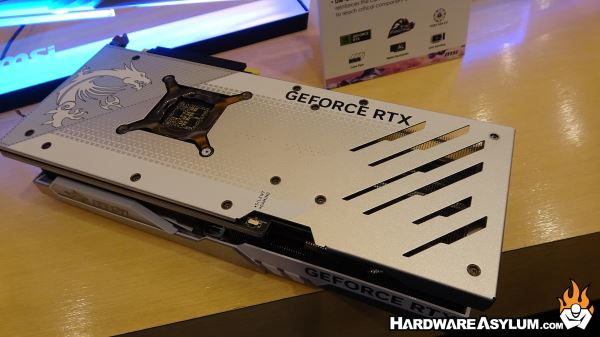 Of course, if you were looking for a XT graphics card they had the Radeon RX 7900 XT featuring the same cooler you'd find on the XTX. Your friends will never know.
MSI has also started to break into the storage market by offering custom 5th Generation NVME SSDs called the Spatium M570 Pro with a very unique heatsink design and some pretty amazing performance targets.
I find it interesting that MSI once made a HUGE deal about being the first motherboard maker to offer a M.2 heatspreader on their higher end motherboards and are now showing NVME drives with integrated thermal solutions and cannot be installed on their motherboards without modification.