EVGA Z390 FTW Motherboard Review
EVGA Z390 FTW Motherboard Review
Author:

Dennis Garcia
Published:
Friday, November 16, 2018

Conclusion
The EVGA Z390 FTW is a very nice looking motherboard. It has some great style that would look great in any custom PC. The flat black PCB and silver I/O cover contrast perfectly and if you keep the RGB lights to a minimum you'll hardly see the board at all.
As the photos showed EVGA has been busy adding some of the "popular" features to the Z390 FTW including metal reinforced memory sockets and PCI Express slots. Some say these are pointless additions since they aren't soldered to the PCB, and I would agree, however they don't hurt anything and actually look really nice.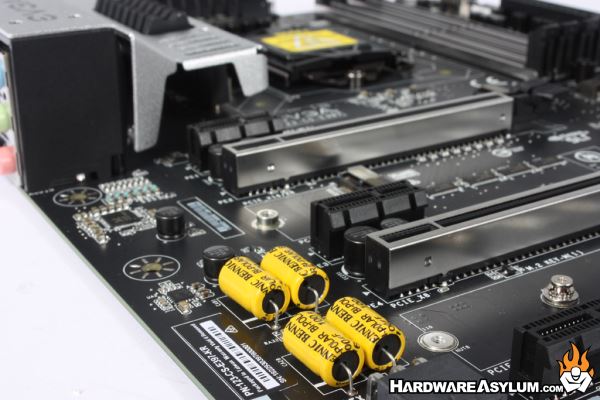 EVGA has also included a few other mainstream features including an onboard RGB controller, custom auto and a headphone tuning utility called EVGA NU Audio. This utility will change the audio characteristics based on five preset values and the option to build a custom profile. If you are one to use headphones over desktop audio it can be a nice addition. I tried it out against gaming and music and can honestly say I was impressed with the effort but it seemed more like an EQ overlay than audio enhancer.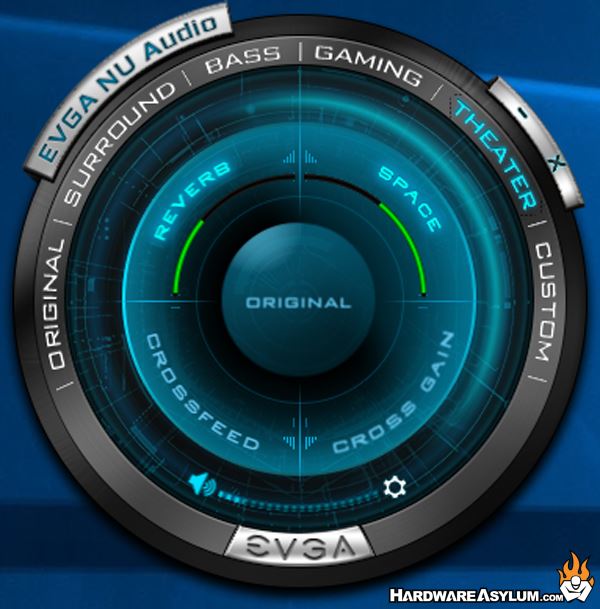 The UEFI layout is quite good and displays exactly what you need to see. This is an important feature given that many manufacturers tend to overcomplicate the interface by trying to show "everything" or do the opposite and hide everything in a list of complex menus. The new EVGA UEFI is very straight forward showing you the current state of your system while giving you appropriate menus to make adjustments. Personally I preferred the "old" interface from a graphical standpoint but in terms of usability they are identical.
When it comes to overclocking I found the Z390 FTW to be very responsive both to manual adjustments and the automatic ones. OC Robot is a fun utility that will test your CPU and suggest a "safe" overclock based on current voltage and temperature. My Core i7 8700K topped out at 4.9Ghz using OC Robot and with a minor voltage tweak ran stable at 5.1Ghz. I know the CPU will do more however there are different levels when it comes to overclocking depending on purpose and skill and while I can make my CPU run 5.1Ghz and be stable 4.9Ghz with no voltage bumps sounds much nicer.
Overall I really enjoyed using the EVGA Z390 FTW. It tested well, has a nice layout and a great set of features. What bothered me about the board was a rather stark divide between "purpose" and "delivery". For instance the Z390 FTW will likely be a middle tier motherboard designed for "everyone". This market is very demanding and we all know that the Coffee Lake CPU comes with a built in graphics chip so, why no provision to use that feature? Likewise EVGA has been very progressive in removing PS/2 ports from certain motherboards, namely the mid-market boards and yet the Z390 FTW comes with one. Smaller'ish VRM (11 Phases though I count 10), no heatpipe cooling, onboard RGB, no onboard RGB lights, No Type-C and lots of fan headers.
That particular combination doesn't seem to fit any past pattern and maybe that's the point. Maybe FTW is a high end board missing some high end features? Regardless of the interoperation the board is solid, supports the latest Intel tech and seriously I'm not going to lose sleep over not having onboard video.
Good Things
Finally RGB!
No RGB Lights Onboard!
Black and Silver Color Scheme
Excellent UEFI Menus
Custom Audio System
Drivers on Flash Drive
Bad Things
No Type-C
Bottom internal connections conflict with some case designs
Missing onboard video
No driver disk
Hardware Asylum Rating