EVGA Z390 FTW Motherboard Review
EVGA Z390 FTW Motherboard Review
Author:

Dennis Garcia
Published:
Friday, November 16, 2018

Onboard and Included Features
The I/O panel is rather self explanatory and quite sparse for any motherboard. Starting at the left you will find a CMOS reset button. Yes in place normally reserved for PS/2 ports and USB ports resides a little red button. Next to that you'll find a gap that separates the little red button from the PS/2 port and two USB 2.0 ports. The red USBs are 3.1 G2 while the blue USB are 3.1 G1. An Intel Gigabit Ethernet connection finishes out the I/O panel.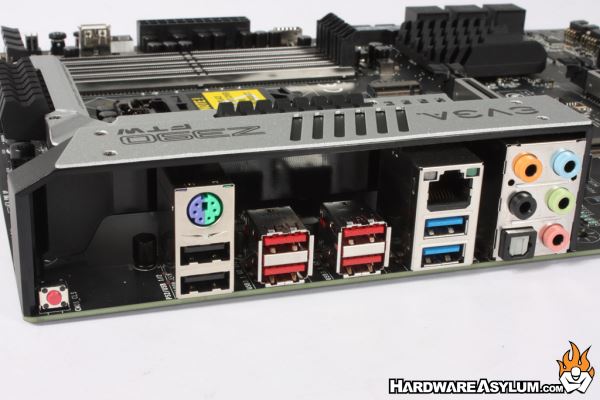 EVGA has always been very progressive in making sure they support the latest technologies.
On this motherboard you'll find none of that. In fact there are no onboard video or USB Type-C connectors and to make matters stranger they brought back the PS/2 port. If this was an overclocking motherboard I might understand the direction but the VRM is kinda small for that.
Onboard Audio
The audio solution found on the Z39 FTW is a new design featuring a Realtek HD 7.1 controller and matched with the EVGA NU Audio application. Like most of the high-end gaming motherboards you'll find some specialized audio capacitors near the controller.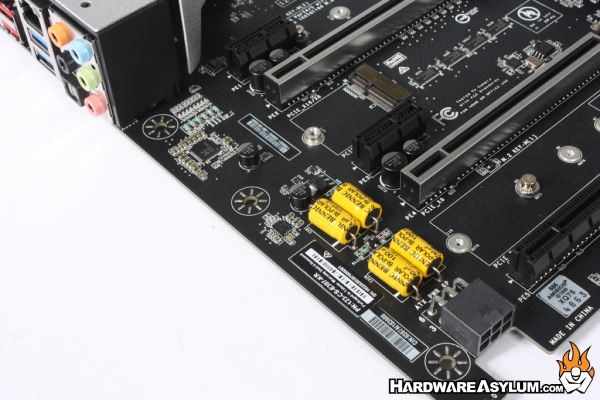 Sadly gone are the days of separated audio sections on the motherboard. It was a nice fad and yet really quite pointless.
Included Goodies
We have come to expect more goodies from our high-end motherboards to help justify the additional cost. EVGA has changed what they are including with the Z390 FTW.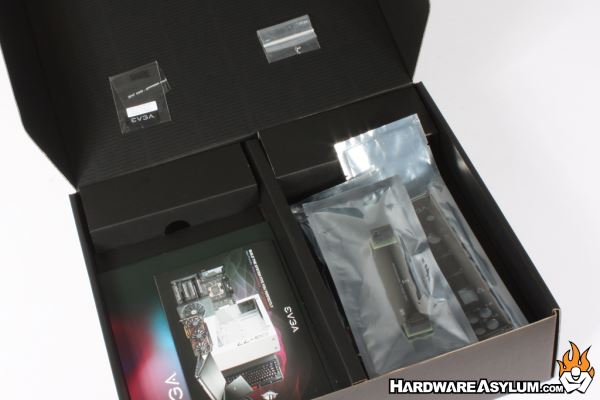 When it comes to documentation you will get a quick start guide. People claim they don't read manuals anymore so it appears that they removed it. Sadly the quick start guide doesn't go into too much detail and there doesn't appear to be a full manual on EVGA.com. In place of the standard driver CD is an EVGA branded flash drive!?!. I'm really excited about the flash drive option but deep down it just seems wrong.
An EVGA branded I/O shield is also included along with a single SLI bridge for 2-way configurations. This is a standard SLI bridge for "old school" NVIDIA video cards since you'll need a High Bandwidth SLI bridge for Pascal and NVLink bridge for Turing.
On a related note EVGA has high quality SLI bridges available on their website so be sure to check it out.