MSI Z170A Gaming M7 Motherboard Review
MSI Z170A Gaming M7 Motherboard Review
Author:

Dennis Garcia
Published:
Wednesday, October 21, 2015

Board Layout and Features Continued
The I/O panel is rather self explanatory and quite sparse for a gaming motherboard. Staring at the left you will find a PS/2 connector for keyboard and mouse followed by two USB 2.0 connectors for low speed devices. Next to that is a CMOS reset button and an additional USB 2.0 connector. These USB 2.0 connectors can be used with the BIOS Flashback and Hotkey features for rapid configuration changes. Onboard video is made possible using dual HDMI and a single Display Port. The remainder of the USB connections are 3.1 compliant with a single Type C connection for reversible USB goodness. You get a single Ethernet connection using the Killer E2400 controller with a keystone that is fully illuminated. Gold plated analog audio jacks compliment the 8 channel audio offering with digital connections over optical.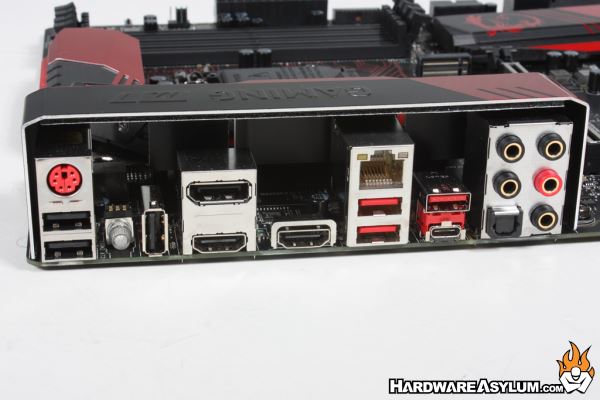 Onboard Audio
The audio solution found on the Z170A Gaming M7 is very unique in that it features the Audio Boost 3 technology. Audio Boost 3 Pro is powered by Nahimic Sound Technology and designed to deliver the highest sound quality through the use of premium quality audio components.
To further illustrate that the layers are completely separate on the reverse side of the motherboard you'll find a series of white LEDs that light up and shine thru the PCB layers when the system is powered on.
Game Boost: This one goes up to eleven
Automatic overclocking as been a feature of MSI motherboards for a very long time. The idea is that if you match your motherboard with the correct processor you can overclock the entire system with a single touch of a button. This Game Boost dial takes automatic overclocking to the next level, and in this case to eleven!!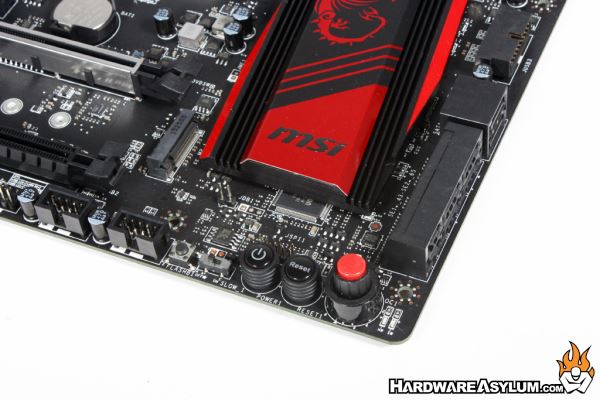 As a knowledgeable hardware enthusiast and overclocker I realize that the process of overclocking is "somehow" really important to consumers but, many of them are sold on the idea of overclocking and not so much on how to overclock. With Game Boost you can simply turn the dial and the motherboard will determine how fast your system can go. Much to my surprise clicking to 11 got me 4.7Ghz!
The only stipulation is you cannot mess with anything in UEFI while Game Boost is active, doing so will reset the Overclock.