MSI Z170A Gaming M7 Motherboard Review
MSI Z170A Gaming M7 Motherboard Review
Author:

Dennis Garcia
Published:
Wednesday, October 21, 2015

UEFI Features
MSI Z170 motherboards come with a rather unique UEFI that is divided up into six major menus. Within those menus are specialized sections to control features like overclocking and onboard peripherals. I have seen this menu before and over time have grown accustomed to where things are. If you are a MSI user you may need to spend some time hunting around. Each menu features a proper title and breadcrumb trail so you'll always know where you are and how to get back.

Below are some of the screens from the MSI Z170A Gaming M7 UEFI in no particular order.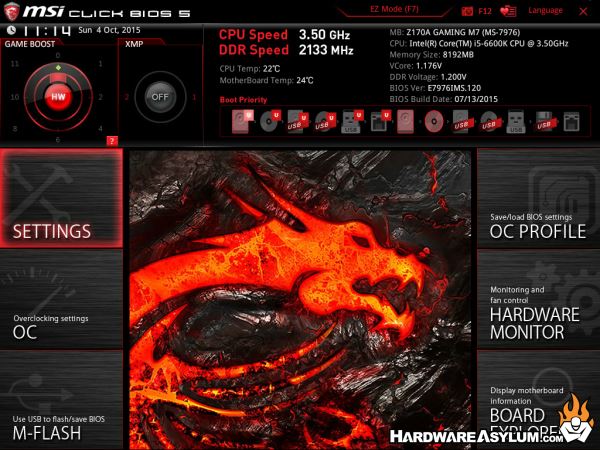 As with all BIOS menus it is a good idea to root around and identify all of the settings you are looking for and discover what their dependencies might be. The UEFI defaults are near perfect so there is little reason to enter the UEFI except in a few select circumstances like setting boot order, enabling XMP or dialing in your Game Boost settings