Computex 2011 Day 3
Author:

Dennis Garcia
Published:
Thursday, June 09, 2011

G.SKill
The memory company G.Skill has never really changed their booth design, but why change something that works so well. On display we found RipjawsX and Flare memory lines which encompasses the majority of enthusiast memory options available.

For gaming they have a new memory line called Sniper and If you look at the heat spreader carefully you can see the embossed silhouette of a sniper rifle. Given that so many gaming systems are following a military theme these days it makes sense to do something like this.

Last year G.Skill had tremendous success with their overclocking show and brought back some of the heavy hitters in the industry to help with the prize giveaways and show what they can do.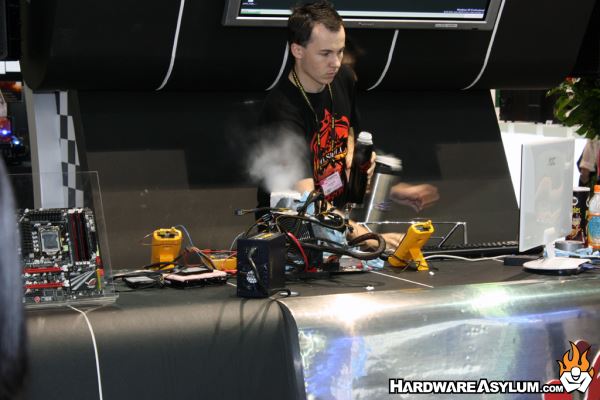 They even broke a few platform specific records using the Sandy Bridge 2600K and Asus M4E..