EVGA Z270 Classified K Motherboard Review
EVGA Z270 Classified K Motherboard Review
Author:

Dennis Garcia
Published:
Friday, February 03, 2017

Introduction
Last year Nvidia shook up the enthusiast world by announcing they would no longer support 4-way SLI. While this made me sad at first the reality is that very few people use more than two graphics cards and benchmarks have proven that performance doesn't scale the same once you go beyond two cards. Performance and pure aesthetics aside the important take away from this announcement is that motherboard makers can now better focus their designs on supported graphic card configurations instead of catering to the vocal 5% and delivering products that cannot be fully utilized.
In this review we'll be looking at the EVGA Z270 Classified K. This motherboard was announced during CES during the Intel Kaby Lake launch and appears to be a different kind of Classified. While this motherboard is still a top of the line motherboard is borrows heavily from the EVGA Z170 Classified K and in many ways is designed more for realistic mainstream builds that favor gaming over elaborate over the top system builds.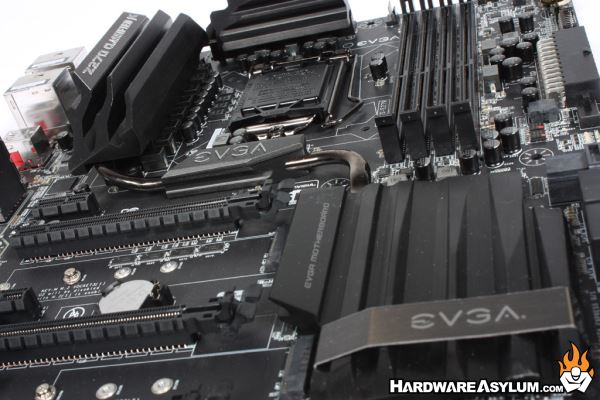 The EVGA Z270 Classified K still comes with a whole list of enthusiast friendly features aimed at getting the best performance from your system whether it is for gaming or overclocking.
Specifications
Chipset – Intel Z270
SLI – 2-Way + PhysX
SATA – 8x SATA 6G + 2x SATA Express
RAID 0, 1, 5, 10, JBOD
USB – 2x USB 3.1 / 8x USB 3.0 / 2x USB 2.0
Memory Support – 4 DIMM Dual-Channel DDR4 3600MHz+ (up to 64GB)
Capacitors – POSCAP/Solid State
Ethernet – 1x Killer E2500 NIC / 1x Intel® Gigabit NIC
Audio – Creative Sound Core3D Quad-Core Audio Processor
Display Outputs – 1x DP 1.2, 1x HDMI 1.4
Fan Headers – 7 (2 PWM, 5 DC / PWM)
PCB – 6 Layers
PCI-E Slot Arrangement – 1x16(x16/x8), 1x16(x8), 1x16(x1), 3x1
NVMe Support – Yes (PCI-E)
Form Factor
E-ATX Form Factor
Length: 12in - 304.8mm
Width: 10.375in - 263.5mm