ZOTAC RTX 2080 AMP Extreme Video Card Review
Author:

Dennis Garcia
Published:
Friday, December 21, 2018

3DMark - Time Spy
Time Spy is a new DirectX 12 showcase benchmark designed for high-performance gaming PCs. The benchmark shows a museum of past Futuremark benchmark scenes and gives you a chance to choose different DX12 rendering methods.

Benchmark Settings
Default Settings - Benchmarks Only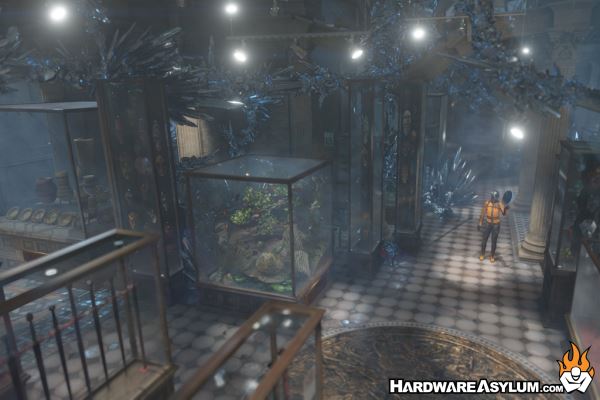 This is our first DX12 benchmark and is one that responds well to memory bandwidth adjustments both in speed and memory type. GDDR6 should be faster than GDDR5 and GDDR5X.
In terms of performance we all know where the GTX 2080 should sit in the lineup so we can quickly shoot thorough these sections. Do keep in mind that two of these cards are "hot clocked" so standard performance disclaimer applies. (your results may vary, but I'd stay these are quite accurate)
One of the inital concerns with the RTX 2080 is how it wasn't much faster than the 1080 Ti. You will see that in this review.