ZOTAC RTX 2080 AMP Extreme Video Card Review
Author:

Dennis Garcia
Published:
Friday, December 21, 2018

3DMark 11
There are six tests in 3DMark 11. The four graphics tests use advanced rendering techniques to compile the scene including tessellation, volumetric lighting, depth of field and post processing effects. The physics test uses rigid body simulation to stress the CPU while the combined test features CPU and GPU workloads. The CPU handles rigid-body physics while the GPU is tasked with volumetric lighting, tessellation, post processing as well as simulating soft-body physics using DirectCompute.

Benchmark Settings
Performance Settings - Benchmarks Only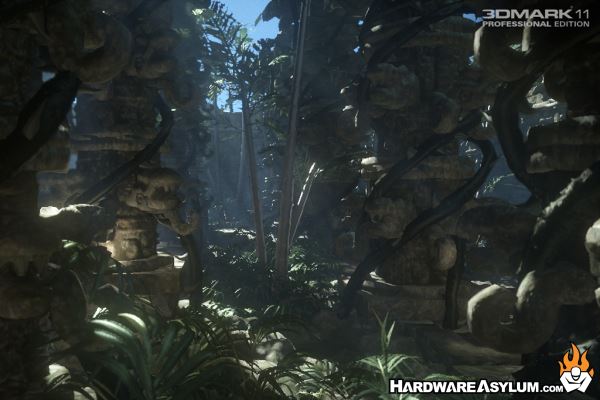 Many reviewers ditch the old benchmarks despite being relevant for performance testing. Personally I still find them extremely beneficial not only for giving you an accurate performance history but tweaks done to improve scores translate well to gaming performance.
On the flip side it also shows how a "raw" card will perform since optimizations aren't rolled down to programs they don't want you to run. 3DMark 11 is still a valid benchmark on HWBOT so... we are running it.