Aorus Z390 Xtreme Waterforce Motherboard Review
Aorus Z390 Xtreme Waterforce Motherboard Review
Author:

Dennis Garcia
Published:
Friday, March 08, 2019

Aorus Software
Aorus Easy Tune
As an extreme overclocker there is a huge emphasis placed on overclocking control. Typically this is done at the hardware level using the UEFI. While this will give you the most stable and persistent overclocks it is not always ideal for ever situation. When it comes to "edge" style overclocking where you simply want the highest clocks that is always done with the OS loaded either using a tool like OC-Touch or software like Aorus Easy Tune.
Easy Tune is a great software application for both monitoring system performance and also changing hardware values for that session. Basically the changes are only for that session, if your system crashes or reboots everything goes back to the UEFI value.
All of the major systems are represented with some screenshots below of the more interesting ones.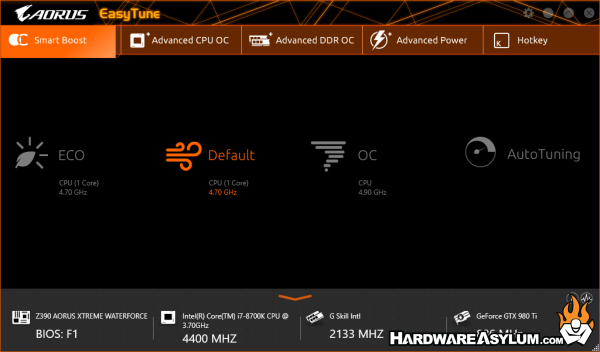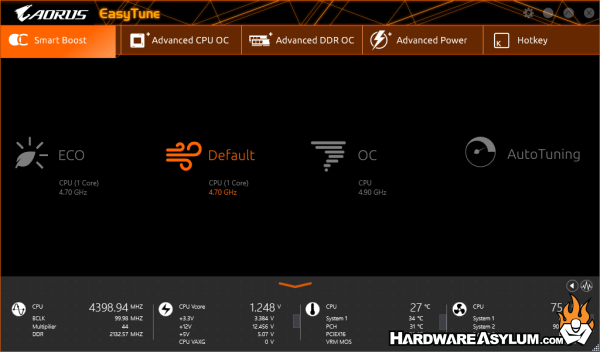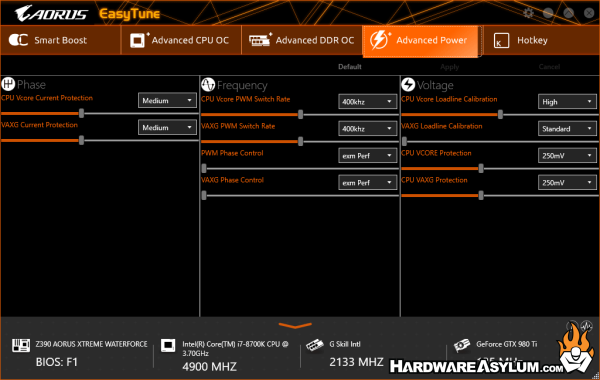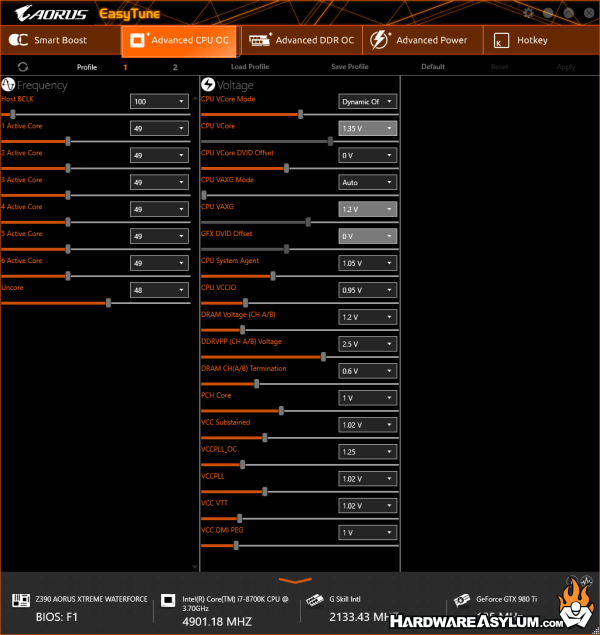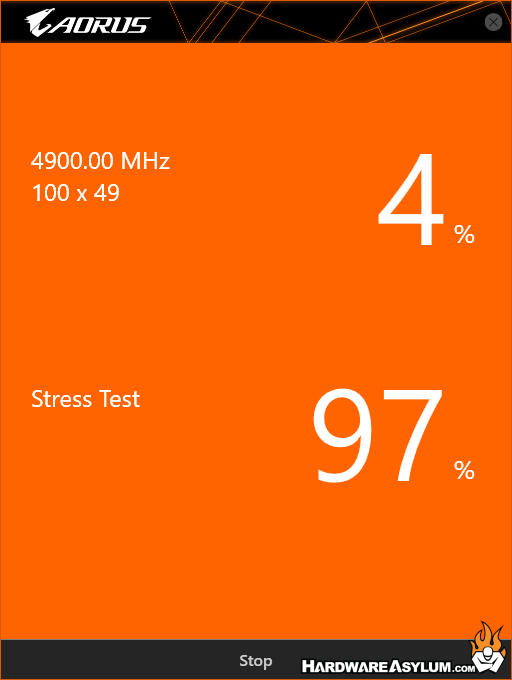 On the main screen you have three selections. Default is pretty simple to understand and reflects the default UEFI values. Overlock is the same as pressing the overlock button and eco puts the board in low power mode.
There is an option to test your overclocks for stability along with an entire list of voltages to tweak.
While the software is great I generally prefer to make my overclocking changes at the hardware level however, there are times when software just makes things that much easier.
Gigabyte RGB Fusion
The Aorus Z390 Xtreme Waterforce comes equipped with RGB Fusion 2.0 which can be controlled using the RGB Fusion app. By default the Z390 Xtreme will show an unlisted RGB lighting effect. This effect will do a color wash over the motherboard, blink off and wash with the next color in the rotation. Honestly one of my biggest complaints is not being able to select that mode in software
But, I digress
RGB Fusion is divided into two different profiles. The default is a full sync mode where everything on the board will react the same. I have noticed that certain LED profiles will only work with the motherboard and tend to ignore accessories.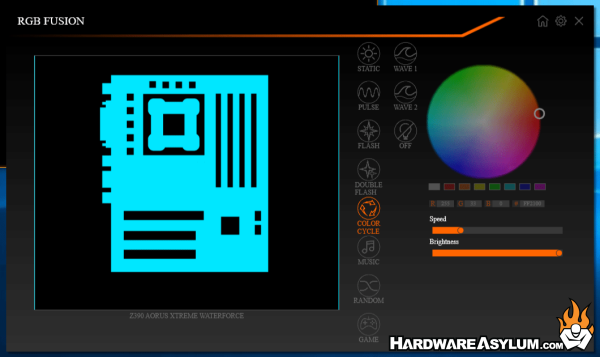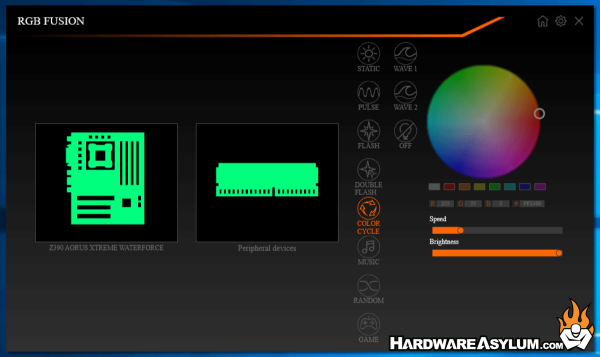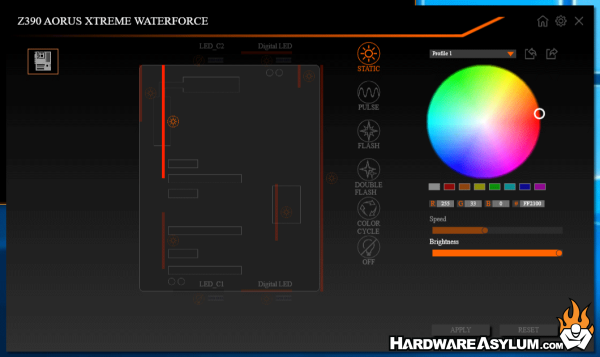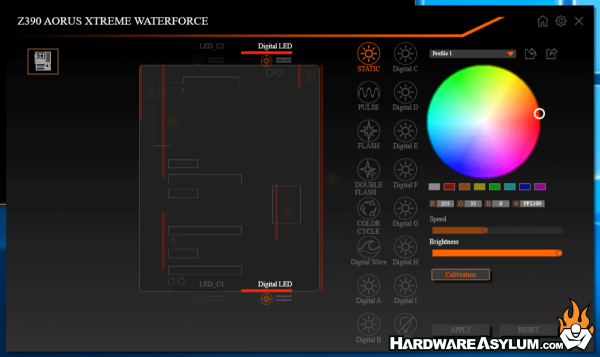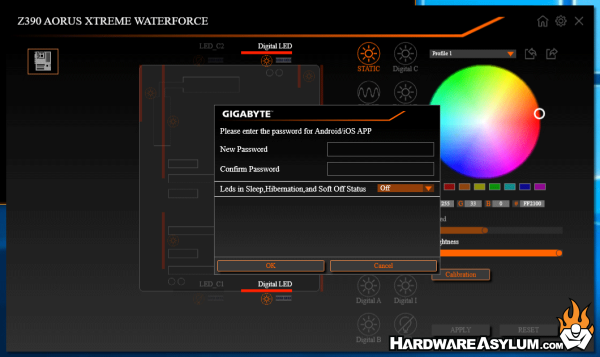 The good news is that when you go into the advanced settings you can program every zone differently or select the same profiles. The sync is sometimes off but at least you can set everything to the same color.