EVGA GTX 780 Ti Classified K|ngp|n Edition Video Card Review
Author:

Dennis Garcia
Published:
Monday, January 27, 2014

KP Card Features
Voltage tuning is very important when overclocking. Too little and your overclock can fail, put too much in there and you could damage your hardware. EVGA Precision X has always come with a built in method for adjusting voltages up to 50mV. That feature is now available in hardware with a simple flip of a dip switch.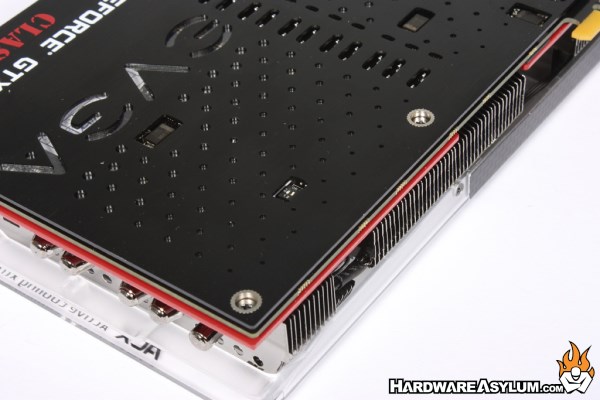 Move one for a +25mV boost, move two and you will get +50mV. The voltage boost works with the auto voltage control making voltage tuning extremely easy.
The two switches located near the top of the card will disable GPU power protection and disable memory power protection when switched to the off position. We wouldn't suggest messing with these unless you are running subzero.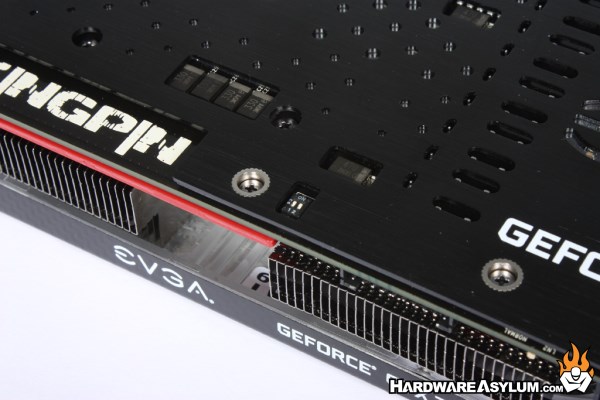 Voltage bumps can be monitored using the voltage test points however; we haven't found a way to monitor if GPU and Memory protection is enabled without looking at the switches. The letters are really small but knowing that the off position is when the switch is closest to the edge of the card should help.