EVGA GTX 780 Ti Classified K|ngp|n Edition Video Card Review
Author:

Dennis Garcia
Published:
Monday, January 27, 2014

3DMark - Firestrike Extreme
Fire Strike is a new DirectX 11 showcase benchmark designed for high-performance gaming PCs. The benchmark features real-time graphics rendered with detail and complexity far beyond what is found in other benchmarks and really pushes the limits of what DirectX 11 can do.

Benchmark Settings
Performance Settings - Benchmarks Only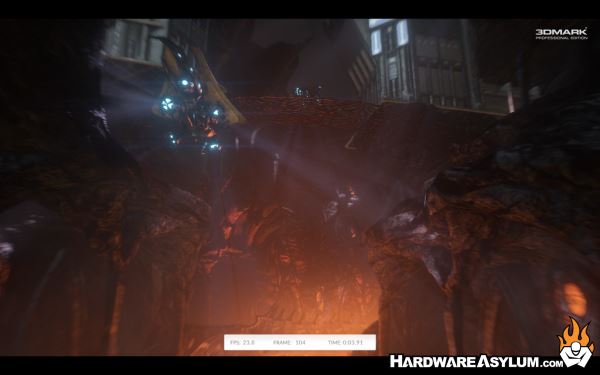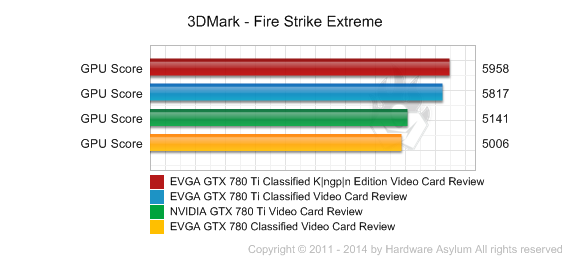 Not surprising the GTX 780 Ti Classified Kingpin Edition walks away with the lead if only by a narrow margin. There is a lot of power in these tables with only a few hundred points separating them all.